Addiction and a parent's love
Regularly, I receive letters from people facing all sorts of life challenges. I am always inspired by those who have the courage to step outside of their comfort zone and reach out for help. In many cases, it is simply an act of love that drives them to look for solutions. For example, I receive letters from caring parents wanting to help guide their children who have lost their way. I was touched by a recent one and wanted to share our interaction. Of course, I have not included any personal information. These kinds of interactions are, unfortunately, very common, especially for those parents who deal with children that have become addicted. It is addiction that has become far too common and the subject of this week's column.
Dear JR,

My two youngest children are addicted to opiates. I've known for two years about my son, who is in his twenties. Now I have just found out about my daughter's addiction.  She is 19. My son has been in treatment and 12-step programs and was sober, but now is using again. My daughter has been actively using now for about 6 months. She's asking for help, wants to detox, as she has hopes of getting a job soon. I can't say that 12 steps and counseling has "worked" for my son, and I can't imagine how a forced 5-day medically monitored detox could cure my daughter. I've been reading Neale Donald Walsch's books and the CwG Foundation newsletter for several months now. I read last week, "From the Director's Chair" and see that you do this type of work, addiction counseling. Can you make any suggestions?  Thanks – Susan

Hello Susan,

Thank you for your note. I feel the obvious care and concern you have for your children; no doubt with good reason. You may or may not be aware, addiction is the number one killer in America. Unfortunately, each year, more people die from pharmaceutical drugs than illicit drugs…an epidemic that is getting worse, not better. Often, well-intentioned medical professionals are prescribing medication and set into motion or solidify the undetected addict brain. In many cases, all one has to say is something like "I feel depressed," and out comes the prescription pad. Not that there isn't a time and place for such intervention and proper uses of medications for the properly diagnosed, but we are quickly becoming a nation of drug addicts.

All drugs have side effects, but for the addict, getting hooked is one of them. Giving drugs as a way to treat drug addicts has never made sense in my world view. There has to be another way. I have looked deeply at this problem, and the solutions offered and available today have little success. The reason is simple:  Most do not include a holistic point of view; that is, they do not treat the whole being.

I believe that any treatment of disease, not just the disease of addiction, must have a holistic and natural approach to be successful. One must look for the underlying causes and conditions of addiction and what exists within the world of each addict. Addiction professionals must look not only at the physiology, but also the mental, emotional, and spiritual maladies that will also surely exist.

My goal in working with addicts is to remove all obstacles, real or imagined, that drive the addict to use. This includes all synthetics, as well as any other substances that can cause negative side effects in the human physiology…truly helping each addict to become clean. The chemistry in the addict brain must be managed with the proper intake of substances designed for the health of human beings…only nature provides this. Those who ignore diet for example, miss the terrible impact of things like refined sugars and how sugar negatively impacts brain chemistry and the nervous systems of all humans, not just addicts. What goes in the body affects the whole being, a far too often overlooked but simple remedy for dis-ease.

It is also important to be aware that addiction is a family disease; that is, everyone in the family plays a role in either addiction or recovery. Addiction and addicts themselves can't survive without two things in place: Either co-dependency or enabling, or both combined, must be present for addiction to survive. Remove these two forms of survival mechanisms of addiction, and you go a long way in creating the space for healing the addiction itself. Said another way, disease can only survive in certain conditions, and the same is true for the disease of addiction.

Another essential ingredient that has to be present in order for recovery to be possible must come from the addict themselves. What is that? It's the desire to recover. Short of lockdown, a person that lacks the desire to recover will remain stuck in their self-created hell until they become willing to change. However, with desire in place, and a willingness to become honest and follow through on the actions suggested, developing a path to sobriety becomes available. And perhaps more important, it creates the possibility of a life filled with purpose, passion, and joy, which can only be attained as a result of returning to the human being's natural and spiritual path. This is the holistic point of view. This is a path that would benefit any human that walked it, not just those in recovery. This awakening can be seen as the gift of addiction itself; that is, the Soul uses challenges like addiction to awaken us to who we really are. That is what was true for me. Addiction was my greatest gift, for it led me here.

As important as it is to want to help your children, you must also have a support structure in place for yourself. At the end of the day, each human has the freedom and power to choose their path.  All we can do is offer a way. It is attraction rather than promotion, so we must lead by demonstration. Making available a path to sobriety and a life of happy, joyous and free is what I do, first by living it. Whether or not one chooses that path is up to them.

I will tell you I have great faith in each Soul knowing exactly the right and most expedient path for their awakening. Yet, some must experience darkness before they can know themselves as the light. As CwG reminds us, our job is to be the light, to be the living demonstration of what is possible, and trust that, just as the ship lost in the storm finds its path back to port through the beacon of the forever shining lighthouse, so too will each Soul find its way home. Each Soul finds the right and perfect path, in the right and perfect time. Love and truth sets us free to be, do, and have whatever we choose as humans, but it doesn't mean that we don't benefit from the help of others. I was 23 when I got sober, and many earth angels have helped me along my path. I have been returning the favor ever since. I am here to help any way I can.

I see and feel your light, Susan. I am happy to join mine with yours to see if together we can't help your children find another way. I would be happy to discuss your case with you, offer any suggestions, and look to see if any of our programs could help your situation.

Until then, I hold you and your family in my thoughts – JR
As I have stated in other columns, addiction is the number one killer in the US. Despite that statistics list heart disease, the larger question rarely addressed is, what actually causes heart disease? What is behind this completely preventable disease? Of course, the answer is addiction to substances that damage the heart. Heart disease and other related health issues that make the top 10 list never take into account the underlying preventable causes. This is where you will find addiction rearing its ugly head and why I say, without a shadow of doubt, that addiction IS the actual number one cause of death.
If you or someone you know is struggling with addiction, have them reach out. The Global Conversation offers an entire section dedicated to addiction and recovery, written by friend and colleague Kevin McCormack. Kevin and I regularly work together and have committed our life to recovery and the healing of addiction.
Soon the Conversations with God Foundation will be sponsoring retreats and webinars that will focus on recovery. You can learn more about that by signing up for their free newsletter here:
Conversations with God Foundation Newsletter
Until then, may you find the path to healing and health! – JR
(J.R. Westen, D.D. is a Holistic Health & Spiritual Counselor who has worked and presented side-by-side with Neale Donald Walsch for over a decade. He is passionate about helping individuals move beyond their emotional and spiritual challenges, transforming breakdowns into breakthroughs. His counseling and coaching provides practical wisdom and guidance that can be immediately incorporated to shift one's experience of life.
As is true for most impactful teachers, J.R.'s own struggles and triumphs inspired him to find powerful ways of helping others. Sober since June 1, 1986, J.R.'s passion for helping individuals move through intense life challenges drove him to also specialize in Addiction and Grief Recovery.
J.R. currently shares his gift of counseling & coaching with individuals from around the world through the Wellness Center, Simply Vibrant, located on Long Island N.Y.  In addition, he operates "Change House" a place where people come to transform.  He also works with Escondido Sobering Services and now serves as the Director for the Conversations with God Foundation. He can be contacted at JR@CWG.ORG or JR@theglobalconversation.com, or to book an appointment, write support@simplyvibrant.com.)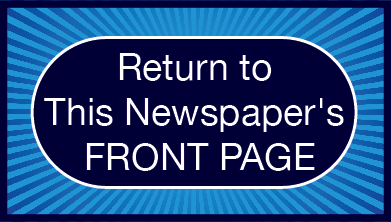 Please Note:
The mission of The Global Conversation website is to generate an ongoing sharing of thoughts, ideas, and opinions at this internet location in an interchange that we hope will produce an ongoing and expanding conversation ultimately generating wider benefit for our world. For this reason, links that draw people away from this site will be removed from our Comments Section, a process which may delay publication of your post. If you wish to include in your Comment the point of view of someone other than yourself, please feel free to report those views in full (and even reprint them) here.
Click here to acknowledge and remove this note: