Should we be 'God fearing'?
We continue here a series of articles arising out of an entry made on this page some weeks ago by a reader named Carol Bass. I found her entry wonderfully illustrative of the thoughts and feelings I hear expressed by many people during these days and times. I would like to re-print her entire Comment here, to catch you up on this exchange if you are just jumping in…
ON JAN. 3 CAROL BASS WROTE…
I don't think I have ever had such a unsettled feeling about the future of humanity. At my age to feel so much fear and uncertainty is not a good place to be.  It seems that so many have turned their back on what is right and what is wrong.  The ten commandments according to the bible has become just another thing to cast off as just someone's religious beliefs but not necessarily truth.
I am not a young person anymore and have lived allot of life but yet I seem more confused today about life, religion, morals, truth, than any other time in my life. I think it is perhaps that I try to be open minded and listen to all points of view and am always searching desparately for the truth and why we are here in the first place. It is so easy for anyone with talent for stating their views with eloquence, and the right choice of words to make a case for just about anything…But where does it all end? What do we use for our borometer for right and wrong?
I was taught as a Christian that it all goes back to the bible and the ten commandments. But not all of us are Christians. We live in such a diverse world with so many belief systems. But don't all religions believe that good, love, peace should always prevail?  It just seems to me that evil would be despised by all people. We can not keep going on killing, hating, raping, abusing, ignoring the needs the weak without our spirits being broken. We must find a way to do better.
We only have control of ourselves but we can sure start there. We can and do have a influence on the people we love and the contacts we have in our lives. People do pay attention to how we live our lives.  I have started in my life by standing firm in my beliefs as a person of God. I will obey the commandments, I will live a honest God fearing life, and I will not tolerate deceit, lies, injustice, and behavior that is hateful without saying something to stop it. I will love my fellow man and be helpful when there is a need. I will encourage anyone that I may come in contact with that appears to be in some kind of struggle to turn to their God for guidance.  I will continue to pray for guidance myself and for the betterment of our humanity. I will always ask God to turn our heats back to Him where the truth is and always will be. That is my daily prayer.
==========================
In past columns here I have offered my reflections on the matter of "right" and "wrong," and also to Carol's question: Where does it all end? What do we use for our barometer for right and wrong? If you have not read those responses, I invite you to check in on the Archives on the site to do so.
This article is Part VII of an ongoing series:
LAYING THE GROUNDWORK FOR TOMORROW
Moving to the conclusion of this dialogue, I want to focus on Carol's wonderful statement: "I will obey the commandments, I will live a honest God fearing life, and I will not tolerate deceit, lies, injustice, and behavior that is hateful without saying something to stop it."
That is so inspiring, Carol, and I am genuinely uplifted by the spirit behind your commitment. And…having said that…I find, on my own personal spiritual journey, some differences with you.  Unlike you, Carol, I will not lead a "God fearing life." The God of my understanding has made it clear to me that there is no reason to "fear God," and I am sad to observe that so many millions of people feel that just the opposite is true.
I believe that the notion that God is to be "feared" has done more harm, caused more hurt and damage, to life on Earth than any other single notion, concept, or religious belief that I can think of, Carol. The idea of a judging, condemning, punishing God has given humanity its moral authority to likewise judge, condemn, and punish others.
A careful reading of the Bible, with calculator in hand, will reveal that, according to this scripture, over one million people were killed at the hand or the command of God. Yet my experience is that such a vengeful, retributive God does not exist. When I was asked by Matt Lauer on NBC's Today show what God's message to the world was, I had just moments to reply. "Could you put it in a paragraph or two?" Matt asked. "We have about 30-seconds."
In that moment I flashed an emergency message to God. "Okay, my friend, you've put me in front of an audience of millions here. What would you have me say?" And I was given my answer. In five words. "Tell them," God said, "that my message is: 'You've got me all wrong'." When I said that to Matt, his eyebrows went up, but time had run out on the interview, and he had nothing more to say.
I believe the message is true. I believe we do have God all wrong. That is, billions of people do. And that is why I have sought to create what I have called "a Civil Rights Movement for the Soul, freeing humanity at last from the oppression of its belief in a violent, angry and vindictive God, and releasing our species from a spiritual doctrine that has created nothing but separation, fear, and dysfunction around the world."
I invite us to replace this dogma, finally, with an ethos of unity and cooperation, understanding and compassion, generosity and love.
I want to talk more about that, Carol, but in my next post I would like to first question whether the Ten Commandments even exist. As you may (or may not) know, Conversations with God-Book One says "there's no such thing as the Ten Commandments." And we shall explore that spiritually revolutionary idea next. You are all invited to join us. And to join in this conversation in the Comments Section below.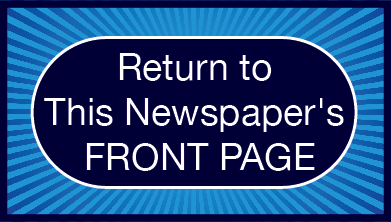 Please Note:
The mission of The Global Conversation website is to generate an ongoing sharing of thoughts, ideas, and opinions at this internet location in an interchange that we hope will produce an ongoing and expanding conversation ultimately generating wider benefit for our world. For this reason, links that draw people away from this site will be removed from our Comments Section, a process which may delay publication of your post. If you wish to include in your Comment the point of view of someone other than yourself, please feel free to report those views in full (and even reprint them) here.
Click here to acknowledge and remove this note: