Counterclockwise: Rethinking Time Series Part 3
Part 3: Everything is Perfect, Right?
After nearly four years of high school, I can easily say that I have become an entirely new person. What I can't easily say is that the path has been ideal. Through various unforeseen and underestimated challenges, hardships, and trials, we have been perfectly timed into being the people we are today. Though the daily process has been anything but heavenly, has the timing been divine?
Timing seems to be, at best, an elusive concept that always leaves us guessing on our path in life. But instead of devoting the time and energy into contemplating the "what if", we should be focusing our energy at the "why now". Is timing just a collision of random events that fall either inside or outside our favor? Or, could there possibly be more to the picture altogether? In truth, our life's timing is not only purposeful, but is also flawlessly connected with the timing of the universe itself. Through both the incidental and purposeful events, our state of being has been shaped and sculpted by the infinite number of events that seem just too poignant to be coincidental. Dr. Deepak Chopra, author of Synchro Destiny, writes that "every time we experience these 'coincidences', we can dismiss them as random occurrences in a chaotic world, or we can recognize them for the potentially life-altering event it may prove to be." By understanding that our timing is miraculous, rather than inconvenient, we can grow, transform, and thrive though our physical phase. Rather than being a victim of our time, we can use our timing to become even more of Who We Are and Who We Wish to Be.  
When we step back from our situation, we see just how all the pieces have synchronously come together to create our story. As Dr. Chopra further notes, we must go beyond simply seeing these synchronistic events in our lives after the fact. Rather, we should look to "develop an awareness of [synchronistic events] while they are happening…as awareness translates into energy. The more attention you give [synchronistic events], the more likely they are to appear, which means that you begin to gain greater and greater access to the messages being sent to you about the path and direction of your life." Timing of events in our life act as signposts, giving us a precise location of Who We Are in this moment, and subtle directions on which way to take to act and think in oneness. But will we follow this inner compass? The choice is ours to make.
Viewing the world from the limited perspective of the body, we don't know when, how, and why things happen. The ego cannot stand to judge our journey or another's journey, for only the soul itself knows when it is right, when it is perfect. Good Timing is merely the seamless weaving of details into the fabric of the universe. Bad timing is only our perspective of the pattern, and is only transformed when we understand how it fits into the grander scheme of our journey. We are given challenges in our lives at precisely the right moment, no matter how inconvenient they seem. My journey has not led me into the perfect senior year, but rather towards the perfect state of being. Given the right, the right place, AND the right level of awareness, the path of life is perfect. Or, at least the timing is.
(Lauren is a Feature Editor of The Global Conversation. She lives in Wood Dale, IL, and can be reached at Lauren@TheGlobalConversation.com)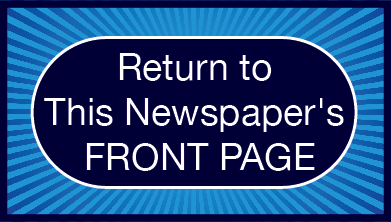 Please Note:
The mission of The Global Conversation website is to generate an ongoing sharing of thoughts, ideas, and opinions at this internet location in an interchange that we hope will produce an ongoing and expanding conversation ultimately generating wider benefit for our world. For this reason, links that draw people away from this site will be removed from our Comments Section, a process which may delay publication of your post. If you wish to include in your Comment the point of view of someone other than yourself, please feel free to report those views in full (and even reprint them) here.
Click here to acknowledge and remove this note: