Be happy…NOW
What will happen if you decide to be happy…NOW? According to what God tells us through the author, Neale Donald Walsh, in his book Communion with God, it is the decision to be happy that creates the experience of being happy. What does that really mean? From my own life experience, I understand exactly what this means.
We create our life with awareness, or without. When we decide to be happy and really commit ourselves consciously to being happy, we will create the experience of being happy. This sounds too simple to be true but not so easy to execute when the circumstances surrounding you feel like hell. This is where consciousness comes in to play. Our thoughts create our feelings, and our feelings create our experience.
Many family members, close friends, and I are facing huge challenges such as serious illness, death of a loved one, unemployment, horrible work conditions, financial ruin, and divorce. So how is happiness possible under these circumstances?  The answer is happiness develops when the decision to be happy is made in our consciousness. What we look for in life affects what we see. I understand, firsthand, how difficult this appears. Impossible you might think. But I also understand, from my own experience, just how making the decision to be happy really works.
Only you control your thoughts. During difficult times, greater effort must be put on feeding your mind positive thoughts. Focus on something that is good in your life, no matter how small, because what we focus on expands. Keep something in front of you to trigger a happy thought when you need one. Allow yourself to imagine something great that may happen, or how you will feel when this episode is past. Force yourself to think of things that make you feel good. Your feelings are in your control when you make conscious decisions. When you feel good, you are creating a better world.
I am not suggesting you ignore the issue at hand to be happy. If you are sick, you need to take measures to get well, but at the same time find a positive focus. Read or watch funny and uplifting stories. Be grateful for something good in your life and focus on the positive. If you are living or working in a bad situation, place a trigger in front of you:  a photo of a happy memory, a positive statement, or anything that will trigger a happy thought. Send love to whatever or whoever is causing a problem. Think thoughts that make you feel good. Imagine how you will feel when this experience passes.
Our inner world creates our outer world. The inner world is the cause and the outer world is the effect. Find a way to be at peace with whatever is happening around you. Happiness is not always laughter and bliss, but happiness does survive with acceptance and peace. In difficult times, to live in the moment consciously is our best defense but is often traded for worry over what the future may hold. Worry is a misuse of your imagination. Peace, happiness, and joy only live in the present moment. This I know for sure.
NOW, I urge you to give some thought to your own happiness. In my opinion, happiness is underrated. When happiness is the priority — that is, FEELING GOOD — everything in your life gets better to some degree, no matter what the circumstance. When you feel good. you will attract more things that match that feeling. My wish is health, wealth, and abundance for all; and my hope is that everyone may discover the miracles that happen when you are grateful for what you have at this moment and decide to be happy…NOW.
(Terri Lynn is an expert at choosing happiness and using the Divine navigation system which she shares in her first book Journey to my Soul.  Currently, Terri is Sales Manager at Otto's BMW in West Chester, Pa. where she motivates and coaches the sales team. Her intention is to share with others the importance of putting happiness first. She shares her thoughts on her website – Terri Lynn's Happy Talk.  Terri resides in Newtown Square, Pa.)
 (If you would like to contribute an article you have authored to the Guest Column, please submit it to our Managing Editor, Lisa McCormack, for possible publication in this space. Not all submissions can be published, due to the number of submissions and sometimes because of other content considerations, but all are encouraged. Send submissions to Lisa@TheGlobalConversation.com. Please label the topic: "Guest Column.")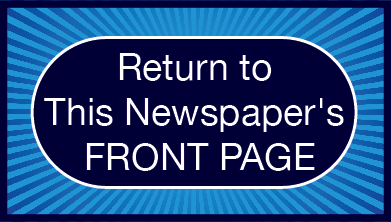 Please Note:
The mission of The Global Conversation website is to generate an ongoing sharing of thoughts, ideas, and opinions at this internet location in an interchange that we hope will produce an ongoing and expanding conversation ultimately generating wider benefit for our world. For this reason, links that draw people away from this site will be removed from our Comments Section, a process which may delay publication of your post. If you wish to include in your Comment the point of view of someone other than yourself, please feel free to report those views in full (and even reprint them) here.
Click here to acknowledge and remove this note: