Holistic health: faddish buzz word or real possibility?
People seem confused by the term "holistic health." Maybe it's because businesses are using the catch-phrase inappropriately. Holistic practices aren't presented thoroughly or followed by some "holistic practitioners" as they prescribe the same old pharmaceuticals without another natural approach first. So what do I mean when I say holistic health? I'll tell you!
Holistic health includes all aspects of the person – psychological, physical, social, and spiritual otherwise known as mind, body, and spirit. Whatever words you want to use to describe holistic health, it includes all aspects of well-being in you. To be holistically healthy, you must care for your body, your relationships, work and purpose in life, and your spirituality. You care for yourself, your friends, and your community. In order to do that, you avoid toxins in your food, environment, emotions, and life. You nurture your body with nutrient dense foods, relaxation, sleep, and exercise. You attempt to keep yourself healthy proactively through foods and natural healing, and you incorporate the same practices when dealing with an illness or disease. Don't get me wrong, we need our medical doctors – our trauma care and advanced medical practices are necessary when other things don't work or aren't appropriate!
But let's try to allow our body to heal itself when we can!
Holistic Health is nothing new. Ayurvedic medicine has taught us for thousands of years that we must treat the whole person to avoid illness, cure disease, and have a happy life without suffering. Through Ayurveda you learn to balance your biological tendencies, metabolic activities, and body functions using diet, sleep, activity, and sex. For instance, using Ayurveda you choose your food based on your imbalance, the taste, preparation, combination, quantity, and time to rebalance your body based on your constitution or symptoms. Here in the USA we eat at fast food restaurants, eat processed foods without paying attention. We eat fast food, junk food, and nutrition-less food and then take expensive vitamins and supplements.We eat fiber-less white bread and white flour in everything, but we take expensive fiber supplements.
So, in Holistic Health we look at the Whole…… the whole person.
In order to be whole and healthy we need to change old attitudes and pay attention to the following aspects:
• Remove from and avoid toxicity in the body, food, relationships, daily life, and thoughts
• Increase nutrition and positivity in food, emotions, priorities, exercise, positive mental energy, relationships, spirituality, and purpose in life or job
• The result of the above will be a less stressful, more comfortable happy life full of meaning, health, and happiness
With all of this being said, I also believe that no one has all of the answers. Therefore we are open to and experiment with all kinds of healing through
• Tasty, fun, and healthy food
• Healing foods
• Spices, herbs, natural remedies
• Physical activity
• Natural healers and practitioners
• Energy work
• Emotional Health
• Connection
• Drugless practitioners
• Alternative healing methods
• Alternative Medicine
• Spirituality
The list goes on.
Are you healthy as a whole? Think about the areas you need to change based on what I have shared with you. Any positive change you make in any area of your life will surely improve your overall holistic health.
(Beth Anderson is a certified Holistic Health Coach and founder of the Holistic Health Hotspot in Evansville, Indiana. She is also the author of "The Holistic Diet: Achieve Your Ideal Weight, Be Happy and Healthy for Life." Beth received her training from the Institute for Integrative Nutrition. Beth is helping people improve their lives through nutrition and lifestyle education, health coaching, and by helping others to learn to make informed choices. Beth continues to spread understanding of the connection between body, mind, and spirit and encourages all to discern the truth about food, consumer products, environment, and life choices. You can find Beth on Facebook at http://www.facebook.com/HolisticHealthHotspot or email her at beth@holistichealthhotspot.com)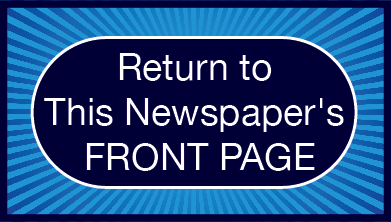 Please Note:
The mission of The Global Conversation website is to generate an ongoing sharing of thoughts, ideas, and opinions at this internet location in an interchange that we hope will produce an ongoing and expanding conversation ultimately generating wider benefit for our world. For this reason, links that draw people away from this site will be removed from our Comments Section, a process which may delay publication of your post. If you wish to include in your Comment the point of view of someone other than yourself, please feel free to report those views in full (and even reprint them) here.
Click here to acknowledge and remove this note: