Total holistic health – cleanse and detoxify your body
In Conversations with God, Book 1, we learn that "…all illness is self-created. Even conventional medical doctors are now seeing how people make themselves sick."
Let's look at what you need to do in order to get healthy, stay healthy, and stop making yourself sick.
There are three basic steps you have to take for stellar holistic health. If you are vigilant and careful, you can improve your own health, reduce occurrence of illness, heal yourself, and start feeling great! First you must cleanse and detoxify your body, inside and outside. Get rid of the toxins that are hanging around in your intestines, clogging your arteries, wearing out your organs, and causing symptoms. You must also detoxify your mind, thoughts and relationships. Second, you must learn to avoid toxins in everything possible from food, beauty products, air, water, household cleaners, emotions, and thoughts. Finally, you must nourish your body with good, clean, whole food and subject your body to nutrient-dense foods, exercise, positive thoughts, actions, and activities.
Today we will look at cleansing and detoxifying your body, mind, and relationships.
How To Cleanse and Detoxify Your Body
Detoxifying and cleansing your body can promote weight loss, boost your energy, and help your body heal itself naturally from many symptoms including digestive problems, acne, and inflammatory issues. Detoxifying isn't anything new, the ancient Eastern medicines have been promoting detoxification for thousands of years.
In order to effectively experience a detoxifying cleanse, you need to relieve, clean, and nourish your body starting from the inside! Once your internal organs have experienced this refreshing break, they can work more effectively to do their jobs – and heal the body naturally.
During a detox, the blood, intestines, and liver are cleansed by using fasting, stimulation, elimination, and nourishment. You can detox for a day or two, or for weeks, depending on your needs and goals. You should ask your doctor first if you have any kind of compromising condition such as pregnancy, chronic disease, or cancer.
We are surrounded by toxins everywhere and in everything from our air, water, and food to our health and beauty products, household cleaners, and work environment. The body stores the toxins it can't get rid of and will eventually have symptoms such as infections, fatigue, skin problems, mental fog, or even weight gain.
During any kind of detox, you should avoid coffee, alcohol, refined sugar, smoking, and household poisons. Get plenty of rest and quiet time, and eat light foods. Avoid meat and fatty foods.
Water Cleansing
A great way to detox your gut immune system is to do a hot water detox. For 1-2 weeks, simply drink a mug of heated water (plain – no lemon or flavors) every hour or so. The hot water will open up the drainage in your gut and allow toxins to flow out. Repeating this every hour or so for a few weeks will completely boost your immune system naturally!
For a gentle daily detox, drink a large glass of lukewarm water with lemon when you wake up. Give your body a half hour or hour before eating breakfast. This habit will help you rehydrate your body after sleeping and will wake up your digestion so it can perform its work later.
Detoxifying Foods
Many foods can assist your body in naturally detoxifying. Raw fruits and vegetables provide the most cleansing, especially greens such as broccoli, kale, swiss chard, dandelion, turnip, or beet greens. You can also do a 5-day juice-only fast and consume water and juices of fruits and vegetables only.
Herbal and Special Detoxification
You may also choose to use an herbal supplement that will promote gentle cleansing and elimination. Be sure to use completely pure herbal cleanse products without fillers, gluten, chemicals, and artificial color or flavor. Look for a product containing psyllium husk, marshmallow and licorice root, bitter gourd, and slippery elm bark.
After you complete a digestive cleanse/detox you may wish to do a liver cleanse as well as a gallbladder cleanse, especially if you have suffered from headaches, mental fog or confusion, or lethargy. The best liver detox products will contain bio-available turmeric and milk thistle. There are also total cleanse products that are packed with bio-available chlorella, spirulina, or other algaes, and probiotics that can do wonders for your system and energy level!
Detoxify Your Mind
You must also detoxify your mind, thoughts and relationships. Negative thinking and attitude, gossiping, judgmental thinking, and toxic relationships are planting the seeds of disease in your system.
A great way to start thinking more positively is to try affirmations. You can choose a daily affirming statement about your body, health, love, peace, or any area you need to work on being positive. For instance if you suffer from anxiety, use the affirmation "I am at peace." Just thinking or meditating on affirmations can start reprogramming your mind.
If you are a negative person, try to identify your negative thoughts, stop, and reword the thought into a positive one. Doing this day after day will help you to become positive instead of negative. For instance, if you think about a part of your body you dislike such as your nose or your stomach, think about all of the good things that body part does for you instead of your thoughts about the bad side. Your thoughts about how big your stomach is can turn into "My stomach helps me daily to digest healthy food and make me heal." You might even start eating more consciously with thought like that!
As far as relationships, if you are spending time with toxic people you have two choices: 1) Work to fix the problem, or 2) Eliminate the problem. Toxic relationships can take a toll on your health and it's not worth it to maintain unhealthy relationships.
Now you are on your way to detoxifying your body, mind, and spirit! In Part 2, we will examine how to avoid toxins!
(Beth Anderson is a certified Holistic Health Coach and founder of the Holistic Health Hotspot in Evansville, Indiana. She is also the author of "The Holistic Diet: Achieve Your Ideal Weight, Be Happy and Healthy for Life." Beth received her training from the Institute for Integrative Nutrition. Beth is helping people improve their lives through nutrition and lifestyle education, health coaching, and by helping others to learn to make informed choices. Beth continues to spread understanding of the connection between body, mind, and spirit and encourages all to discern the truth about food, consumer products, environment, and life choices. You can find Beth on Facebook at http://www.facebook.com/HolisticHealthHotspot or email her at beth@holistichealthhotspot.com)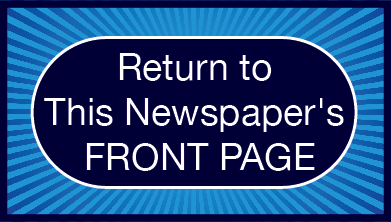 Please Note:
The mission of The Global Conversation website is to generate an ongoing sharing of thoughts, ideas, and opinions at this internet location in an interchange that we hope will produce an ongoing and expanding conversation ultimately generating wider benefit for our world. For this reason, links that draw people away from this site will be removed from our Comments Section, a process which may delay publication of your post. If you wish to include in your Comment the point of view of someone other than yourself, please feel free to report those views in full (and even reprint them) here.
Click here to acknowledge and remove this note: