First Domino
Dear Therese,
I see Neale, and others, talking about world peace, but I sure don't see much peace around me these days. I hear them talking, talking, talking, but what am I supposed to do? Where are the leaders like Martin Luther King and Ghandi and Mandela for NOW, and for moving forward? Who is going to lead ME? I am confused as to what I can do!
Jason in Detroit
Dear Jason,
I think any rational person sometimes takes a look around at this world and feels hopeless.  The energy does feel pretty overwhelming.  But here's what I believe. I believe that there may never be "leaders" in the same manner there were in the past. I think they had their place in space and time, and were necessary, because it wasn't time for the next step…for ALL of us to be leaders.
We no longer require a specific leader to be the genesis of change. In fact, we no longer have to know just who was the first to promote and work for an idea, because now an idea whose time has come can spread across the world in seconds with no one having to know who first thought it.
It does mean that we all get to choose, instantly, whether or not we are going to "Be the change we wish to see." Are we going to follow the example of those brave souls who were recognized as leaders, and allow them continue to lead us into our own power?
We can choose how we feel about it all.   We can choose to give up and just let it all happen, or we can choose to do something about what we see.  For me, even if I never "succeed" at changing the world, just the fact that I don't give up gives my life purpose and meaning.  I will know, at the very least, that I have exampled for my children, and grandchildren, what I feel the world should look like…and maybe THEY will be the ones who change things.
In any case, we could all, literally, because all of the negativity of this world, stay in bed, under the covers, and be depressed, or we could choose to talk to everyone we meet with a smile on our faces, engage them in conversation, and let all know that we are doing our best to live differently than the energy we feel around us. We could invite them to join us by simply living our lives joyously, and encouraging them to live their lives as joyously as possible as well!
And lead. By our own example and power.
And maybe you, or I, will be the genesis of the next great paradigm shift…and never have to know it.
We may be the first Domino. (Hey, it could happen!)
When a waitress or waiter asks me if they can do anything else for me, I always say, "Yes, you can give me peace!", and then a conversation (short or long) ensues about how each of us must first create peace in ourselves, and how peace spreads from our own peacefulness.  I actually had a really long conversation about just that when I went out to dinner yesterday! And I have the conversation in grocery stores and when standing in lines. As a matter of fact, if someone really wants to talk, the one question that really gets the conversation going comes from right here, The Global Conversation.
"How is it that 7 billion people, all claiming to want the same things…are not able to achieve them?"  (By the way, have you read Neale's book,  "The Storm Before the Calm"?)
I believe that "talking, talking, talking" really is the answer, but it has to move off the page and into our personal being and radiate outward to our own corners of the world first.
So don't be afraid to be confused.  It is my opinion that being confused, being mad, or being afraid are all simply signals that we should look at things in a different way…because if the current way is making you confused/angry/afraid, it obviously isn't really working for you!  Consider, if you will, what might work for you.  In what way  might you be getting called to lead?
Therese
(Therese Wilson is a published poet, and is the administrator of the global website at www.ChangingChange.net, which offers spiritual assistance from a team of Spiritual Helpers responding to every post from readers within 24 hours or less, and offers insight, suggestions, and companionship during moments of unbidden, unexpected, unwelcome change on the journey of life. She may be contacted at Therese@TheGlobalConversation.com.)
(If you would like a question considered for publication, please submit your request to Advice@TheGlobalConversation.com, where our team is waiting to hear from you.)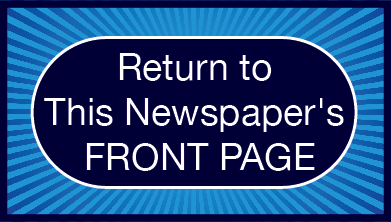 Please Note:
The mission of The Global Conversation website is to generate an ongoing sharing of thoughts, ideas, and opinions at this internet location in an interchange that we hope will produce an ongoing and expanding conversation ultimately generating wider benefit for our world. For this reason, links that draw people away from this site will be removed from our Comments Section, a process which may delay publication of your post. If you wish to include in your Comment the point of view of someone other than yourself, please feel free to report those views in full (and even reprint them) here.
Click here to acknowledge and remove this note: