Could this be your spiritual ministry in our world?
Has your life been changed by the message of Conversations With God?  Do you wish there was some way you could share how the message worked, and helped you in your life, with others?
There is a way.
Neale Donald Walsch has written a remarkable book that takes the messages of CWG and overlays it on everyday situations and circumstances in life. The book — titled When Everything Changes, Change Everything — provides a complete technology for addressing life challenges with a remarkable combination of modern day psychology and contemporary spirituality.
This deeply insightful text is supported by a website staffed exclusively by volunteers. The website is called The Changing Change Network, because it has created a network of people around the world who are dedicated to being there for others in a spiritually supportive way. The site can be found at www.changingchange.net
The purpose of this helping outreach is to "change the way change changes you" when a person is experiencing a negative response to a major, unexpected, unwanted change in their life. The website fulfills a promise that Neale made in his book: You never have to go through traumatic change in your life alone.
He promised to create a site that would be staffed with volunteers who would answer, within 24 hours, any person posting a call for help regarding a sudden change in their life.  (Go to www.changingchange.net to see what I'm talking about.)
The Spiritual Helper volunteers assist people in finding practical spiritual tools to use in times of extreme change. These volunteers know the material in Conversations with God and When Everything Changes, Change Everything intimately, and commit two days a month to being the first responder when a person posts a question about how to go through their dramatic change. The Helper also commits to being the "back up" for another Helper for two other days per month.
This is a wonderful opportunity to enter into a true spiritual ministry. And you don't have to worry about "not knowing how to do this." Once a month Neale holds a training call to answer questions you may have about CWG in general, about how its messages apply to the problems and challenges which people discuss on the site, and about ways that you might best respond and interact on the site. In addition, once a year Neale offers the Spiritual Helpers free on-site participation as a back-of-the-room observer at one of his spiritual renewal retreats, and works with the Spiritual Helpers in private sessions during the retreat, exploring in highly personal discussions everything he knows about the CWG messages and how to apply themto people in the group who are seeking spiritual growth.
So, I ask you:  Do you feel called to help others, but just don't know how?  Do you know the Conversations with God material, realize its power, and wish to share it?  Do you have a little extra time?
Perhaps you were attracted to CWG for a reason. Perhaps you are being given the opportunity to be a Spiritual Helper.
Interested? Go to www.changingchange.net and see if you can imagine yourself there as one of our Spiritual Helpers. You can even begin to offer gentle spiritual counsel before becoming an "official" member of the Spiritual Helper team. (Members of the general public often do.) Then, if you feel the impulse to offer your help more often, and on a regular basis that can be counted on, write to: spiritualhelpers@changingchange.net and offer your commitment to check into the site two days a month to see if anybody new has posted, and to respond within 24 hours if someone has.
It's as simple — and as wonderful — as that. The Changing Change Network is a global network of people "being there" for other people. If you have been feeling the impulse to look for your spiritual ministry in the world, you may have just found it.
Let us know. And thanks for reading this.
Therese Wilson
Global Director
The Changing Change Network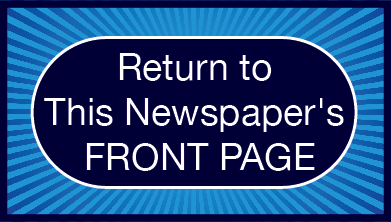 Please Note:
The mission of The Global Conversation website is to generate an ongoing sharing of thoughts, ideas, and opinions at this internet location in an interchange that we hope will produce an ongoing and expanding conversation ultimately generating wider benefit for our world. For this reason, links that draw people away from this site will be removed from our Comments Section, a process which may delay publication of your post. If you wish to include in your Comment the point of view of someone other than yourself, please feel free to report those views in full (and even reprint them) here.
Click here to acknowledge and remove this note: