How can I use CWG to create the long-term relationship of my dreams?
I am getting married in August to the most wonderful guy I've ever known. My fiance and I both knew we had something very special from the first time we met, and our relationship is very strong and happy. We're both excited about the prospect of spending the rest of our lives together, but I am a little nervous. My parents had a nasty divorce after twenty years. My father had an ongoing affair and lied about it, eventually marrying the other woman. I know he didn't mean to hurt my mom, but I really don't want that to happen to us! Does Conversations With God have any advice about how to make a relationship survive and thrive? Thank you for any help you can give me… Amy
Dear Amy… I'm so glad I received this letter from you. Although any of the three of us who write this column, Nova and Therese included, could have helped you because we all know the CWG material so well and are all happily married, I experienced the exact same scenario as you. And… my husband, Greg, and I are celebrating our 23rd wedding anniversary this month!
I have actually started writing a book on this subject because it is so near and dear to my heart, but for now, here are some pointers to get you started. Since you asked specifically for advice from Conversations With God, I'm only including those. Hope it helps, and congratulations!
Place no requirements on each other. Make only requests. 
Freedom is the essence of who we are and the fastest way to get someone to leave the space is to limit their freedom with requirements. When Greg and I got married, I told him I only had one request of him: That if he ever fell in love with someone else, he would be honest with me about it. I told him I understand that these things happen and although it would hurt me very much, it would hurt even worse if he were not honest about it. 23 years later, that is still my only request of him. The truth can hurt, but falsehood hurts even more. Even more importantly, the truth heals.
Speak your truth as soon as you know it, but soothe your words with peace and loving kindness. 
Don't hold things in. Give your partner the freedom of a loving space in which to share everything, both what's working and what's not working for them. I believe in total openness in relationships because if we keep things from each other the relationship becomes dysfunctional. I learned this the hard way with a dear friend of mine, trying to protect her feelings by keeping stuff in until I blew up, which ended up hurting her far worse. It's much better to just come on out and say it if something is bothering us.
When we keep our partner in the dark about matters large or small, we put a crack in the relationship. When we continue to withhold information about things that bother us, the crack becomes a chasm that can eventually break the relationship in two.
Drop your expectations.
Life = Change = Growth. Go with the flow. Know that things wouldn't be happening the way they are if it weren't for your greatest good—even when it doesn't look like that right now.
Where am I going and who's going with me?
Never reverse the order of these two questions. This may come as a shock, but put yourself first. Even though it may sound selfish, following the path of our own soul is actually the kindest thing we can do for another. When we follow our partner's path instead, resentment can build, and when we're not happy, the relationship cannot thrive.
The magic happens when the two of you marry your paths together in such a way that both of you are following your individual soul's journeys together. This requires clarity, communication and commitment, and it is a beautiful thing when it works. The whole of the two of you is greater than the sum of its parts. Life gets exponentially better and better!
(Annie Sims is the Global Director of CWG Advanced Programs, is a Conversations With God Life Coach and author/instructor of the CWG Online School. To connect with Annie, please email her at Annie@TheGlobalConversation.com
(If you would like a question considered for publication, please submit your request to:  Advice@TheGlobalConversation.com where our team is waiting to hear from you.)
An additional resource:  ChangingChange.net offers spiritual assistance from a team of non-professional/volunteer Spiritual Helpers responding to every post from readers within 24 hours or less. Nothing on the CCN site should be construed or is intended to take the place of or be in any way similar to professional therapeutic or counseling services.  The site functions with the gracious willing assistance of lay persons without credentials or experience in the helping professions.  What these volunteers possess is an awareness of the theology of Conversations with God.  It is from this context that they offer insight, suggestions, and spiritual support during moments of unbidden, unexpected, or unwelcome change on the journey of life.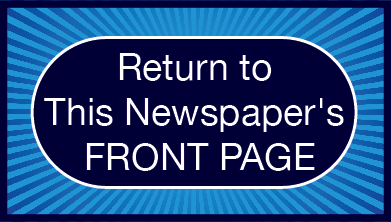 Please Note:
The mission of The Global Conversation website is to generate an ongoing sharing of thoughts, ideas, and opinions at this internet location in an interchange that we hope will produce an ongoing and expanding conversation ultimately generating wider benefit for our world. For this reason, links that draw people away from this site will be removed from our Comments Section, a process which may delay publication of your post. If you wish to include in your Comment the point of view of someone other than yourself, please feel free to report those views in full (and even reprint them) here.
Click here to acknowledge and remove this note: