A deeper look at loss
Beyond the appearance of every personal storyline, loss has nothing to do with the choices being made. Every form of loss is orchestrated on a soul level prior to incarnation. This indicates that choices determine how consciously or unconsciously we deal with the things we face, having nothing to do with an outcome already determined on a level of existence void of any sense of personal will. As the grace of loss is experienced, patterns of attachment are released out of your energy field in a spontaneous form of cellular healing. In the absence of attachment, the simultaneous death of ideas called past or future reveals the natural ability to be totally open, authentic, and honest in relationships.
It is here where we discover the essential freedom of being nourished by how deeply we give instead of needing to be fed by what we assume we'll get. Until such a depth of authenticity is tasted within the presence of life's timeless love affair, every remaining pattern of attachment is inevitably healed by the spontaneous losses revealed in time throughout the impermanent nature of momentary experiences. This is the primary sense of transformation occurring in the play of relationships, whether between family members, friends, or lovers. When we are unaware of the deeper purpose relationships serve in our own evolution, we may find ourselves caught in the grip of perpetual disappointment until our healing is complete.
Depending upon how consumed we are with the world in view, we may be unknowingly avoiding such healing by attempting to outrun the transformative power of loss in a heart-breaking dream, where nothing but desperation is hypnotized by its own lingering fragrance. No matter what occurs, loss is not anything to fix. It is something we survive.
(Matt Kahn is a spiritual teacher, mystic, and intuitive healer. His spontaneous awakening arose out of an out-of-body experience at the age of 8, and his direct experiences with ascended masters and archangels throughout his life. Many spiritual seekers have experienced amazing, unexplainable healings, and have awakened to their true nature through Matt's profound and loving teachings and his transmission of sacred heart wisdom. Matt is the author of the forthcoming book, "Effortless Freedom – A Timeless Dialogue of Life's Deepest Teachings." www.TrueDivinenature.com)
(If you would like to contribute an article you have authored to the Guest Column, please submit it to our Managing Editor, Lisa McCormack, for possible publication in this space. Not all submissions can be published, due to the number of submissions and sometimes because of other content considerations, but all are encouraged. Send submissions to Lisa@TheGlobalConversation.com. Please label the topic: "Guest Column.")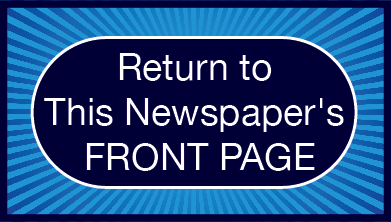 Please Note:
The mission of The Global Conversation website is to generate an ongoing sharing of thoughts, ideas, and opinions at this internet location in an interchange that we hope will produce an ongoing and expanding conversation ultimately generating wider benefit for our world. For this reason, links that draw people away from this site will be removed from our Comments Section, a process which may delay publication of your post. If you wish to include in your Comment the point of view of someone other than yourself, please feel free to report those views in full (and even reprint them) here.
Click here to acknowledge and remove this note: