God's perfect medicine
I am a big supporter of the locavore movement. It makes sense that wherever you live, everything you need to thrive can be grown right where you are – so why truck in food from thousands of miles away, thus leaving a huge carbon footprint? An arctic native wouldn't have much use for fresh pineapple every day, and I doubt that equatorial folks would thrive well on whale meat and fat. Assuming that everything we need is or can be available where we are, what are we meant to use for medicine? To answer that question, I took a look at farmer's markets across the USA and Canada last year. Your medicine is right in front of you, ready for you to take home!
One food we ignore the most with the highest health price to pay is any kind of greens. We know we need vegetables, but do you count french fries as a vegetable serving?  We need vegetables of all colors. But we especially need dark green leafy vegetables.
Greens contain tons of vitamins and minerals. Greens help detoxify your blood, prevent cancer and other disease. Greens are good for liver function and help build a health intestinal flora. Greens help keep your system alkaline, therefore creating an environment in which bad bacteria and diseases like cancer can't stand!
The best greens are kale, cabbages, broccoli, dandelion and mustard greens, arugula, swiss chard, spinach, and beet greens. If you like lettuce, stick with the dark green, red, or purple kinds! While iceberg lettuce is sort of green, it really doesn't have the nutritional value of deeply colored greens, so don't count restaurant salads and condiments that include iceberg lettuce as a green.
You need to eat greens with every meal. You can add spinach or spring mix to your breakfast smoothie and you won't even know it is there. Get adventurous and make green smoothies with kale and spinach! If you eat scrambled eggs, serve them on a bed of greens, or throw the greens in for the last few minutes of cooking time! At lunch you can add greens to your sandwiches and wraps, or add a handful to your soup! Choose greens instead of other filling items at restaurants and you will naturally leave behind less healthy foods such as potatoes, starches, breads, and white rice.
When a patient becomes sick, one of the first things a doctor will prescribe is folic acid. Folic acid is nothing more than the synthetic version of folate. Folate comes from the Latin word "folium" which means leaves! You can avoid medical visits in the future by just adding the greens now so you won't be prescribed the synthetic version later!
I wonder what kind of medicine God would want us to take. It makes sense that everything we need has been put here for us for a reason and within our reach naturally. God inspired Hippocrates when he said "Let food be thy medicine and medicine be thy food." Eat your greens.
(Beth Anderson is a certified Holistic Health Coach and founder of the Holistic Health Hotspot in Evansville, Indiana. She is also the author of "The Holistic Diet: Achieve Your Ideal Weight, Be Happy and Healthy for Life." Beth received her training from the Institute for Integrative Nutrition. She is a speaker and also presents workshops on health and nutrition topics. Beth offers in-person and phone consultations – contact her through email or Facebook for more information. You can find Beth on Facebook at http://www.facebook.com/HolisticHealthHotspot or email her at beth@holistichealthhotspot.com)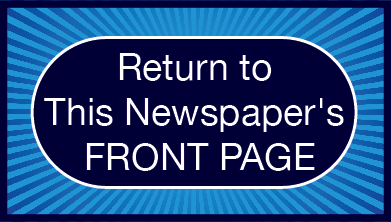 Please Note:
The mission of The Global Conversation website is to generate an ongoing sharing of thoughts, ideas, and opinions at this internet location in an interchange that we hope will produce an ongoing and expanding conversation ultimately generating wider benefit for our world. For this reason, links that draw people away from this site will be removed from our Comments Section, a process which may delay publication of your post. If you wish to include in your Comment the point of view of someone other than yourself, please feel free to report those views in full (and even reprint them) here.
Click here to acknowledge and remove this note: