What could cause the Cleveland kidnappings and years of abuse?
It was a miracle that three young women in Cleveland escaped from the home in which they were kept imprisoned and were physically abused for years, allegedly by a man named Ariel Castro.
Today we are left wondering how any person could do a such a thing.
News reports now have it that Ariel Castro had apparently written a suicide note in 2004 questioning himself on exactly that, and making references to wanting to die.
In the note — which reporter Scott Taylor of Cleveland's WOIO-TV "19 Action News" says police found in Castro's home, and of which Taylor says he obtained a copy — Castro allegedly wrote: "I am a sexual predator. I need help."
The sadness is that he did not call for help outside of his own mind. TV journalist Taylor also reports that Castro's note goes on to question why he grabbed a third young lady off the streets in 2004: "I don't know why I kept looking for another. I already had 2 in my possession," the note allegedly said.
He also supposedly writes about wanting to kill himself and "give all the money I saved to my victims." Castro is also said to have written that he was surprised by how young one of his victims was (14 at the time of the kidnapping). The note he allegedly wrote he says he thought she was a lot older.
According to the online news source Slate, another media outlet, CBS News, "reports that Castro wrote about his whole life in the letter, at one point 'saying that he was abused by his parents as a child and that he was raped by an uncle'."
If this is true, it becomes a little easier to understand how a man could have perpetrated such crimes. None of this, we are all clear, excuses anything that Mr. Castro is charged with. It could, however, help explain it. It could open a window onto the life history of the accused, and his state of mind.
Conversations with God invites us to ask a remarkable question of people who would do things such as Mr. Castro is accused of doing. The question: "What hurts you so bad that you feel you have to hurt others in order to heal it?" I am deeply, deeply sorry that these terrible events occurred in the lives of those young women and their families. I am also terribly sorry that any human being could hurt so bad as to hurt others in this reprehensible way. I pray for the day when all members of our human society treat all other members with honor and respect, with caring and compassion, with pure and good and undistorted love.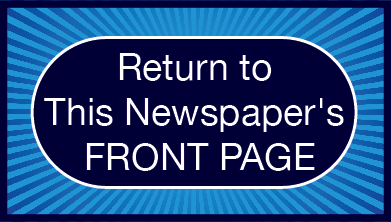 Please Note:
The mission of The Global Conversation website is to generate an ongoing sharing of thoughts, ideas, and opinions at this internet location in an interchange that we hope will produce an ongoing and expanding conversation ultimately generating wider benefit for our world. For this reason, links that draw people away from this site will be removed from our Comments Section, a process which may delay publication of your post. If you wish to include in your Comment the point of view of someone other than yourself, please feel free to report those views in full (and even reprint them) here.
Click here to acknowledge and remove this note: