Get rid of worry and hate
"Worry is just about the worst form of mental activity there is—next to hate, which is deeply self-destructive." – Conversations With God,  Book 1.
If you suffer from anxiety and worry, or if you ever feel hate, then you need yoga. Worry and hate will destroy you. Once you decide to be healthy and change your habits away from worry and hate, yoga can help you through difficult times.
Doing yoga daily is a great practice, but even adding yoga once a week will benefit you. If you aren't active, then yoga is a great place to start. Yoga will benefit you in many ways. Here are some of the benefits of doing yoga one time or for years and stop your self-destructive mental activities.
Flexibility – you will gain added flexibility every time you do yoga. The more you practice, the more flexible you will become. Many people shy away from yoga because they claim they can't do the poses. However it is called a yoga practice because it doesn't matter if you are a first-timer or experienced yogi, there is always a next step in your pose and your whole practice. Even your thinking will become more flexible with time. You will be exposed to gentle, flexible, loving teachers whose way of thinking is contagious.
Detoxification – you will detoxify your tissues by stretching, bending, compression, and releasing poses. There is no better way to detoxify than to do it naturally. Yoga will detoxify your mind as well – you will come into the practice feeling one way, and you will leave feeling completely different. Even hate will drain from your body during a yoga session.
Stress Level – As you exercise and your attitude improves, your entire stress level will drop. Your tendency to worry will slowly disappear as you realize that living in the present is possible and worry cannot exist there.
Growth and Progress – Your yoga practice grows and changes with you. You may just need the physical exertion now and the mental or meditation qualities later. You may need flexibility next week or balance when you are older and at risk of falling. Yoga is there to help you throughout your life.
I challenge you to decide to reduce and eliminate the anxiety, worry, and hate from your life. Stop self-destructing and share your light with the world!
(Beth Anderson is a certified Holistic Health Coach and founder of Holistic Health Hotspot in Evansville, Indiana. She is also the author of "The Holistic Diet: Achieve Your Ideal Weight, Be Happy and Healthy for Life." Beth received her training from the Institute for Integrative Nutrition. She is a speaker and also presents workshops on health and nutrition topics. Beth offers in-person and phone consultations – contact her through Facebook or email for more information. You can find Beth on Facebook at http://www.facebook.com/HolisticHealthHotspot or email her at beth@holistichealthhotspot.com)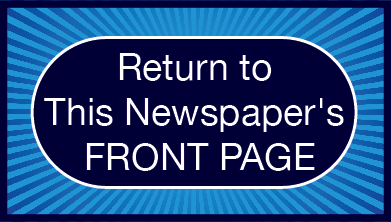 Please Note:
The mission of The Global Conversation website is to generate an ongoing sharing of thoughts, ideas, and opinions at this internet location in an interchange that we hope will produce an ongoing and expanding conversation ultimately generating wider benefit for our world. For this reason, links that draw people away from this site will be removed from our Comments Section, a process which may delay publication of your post. If you wish to include in your Comment the point of view of someone other than yourself, please feel free to report those views in full (and even reprint them) here.
Click here to acknowledge and remove this note: