Living from your Soul
As I listen to the podcasts of Neale Donald Walsch's "Living from Your Soul," I experience two feelings, that of gratitude for the course itself and anticipation for the next one, not least because it is the word experience that distinguishes this course from others I have attended, where regardless of how I had come to know my soul, its direct experience had so far eluded me.
There was no hiding my disappointment, especially from myself, of how the years studying Philosophy had led to nothing more than a vague understanding of how certain traditions view their own version of God. In retrospect, regardless of the enthusiasm with which I engaged with the knowledge presented to me, frustration invariably set in as I found myself stuck yet again in the academic cul-de-sac, a place where the obsession with intellectualizing upon the idea of God overshadowed any possibility of experiencing a direct relationship with Her.
So I looked toward those disciplines that acknowledge the role of experience, rather than an intellectual 'knowing,' at which point transpersonal psychology and shamanism became my new interest. Moving from the head and into my heart I started to believe that a direct experience of God was possible for everyone, not just the chosen few saints, martyrs and gurus whose lives of self-denial would turn even the most enthusiastic truth seeker off the prospect of a divine experience. That is not to say that such people did not achieve an experience, but to necessarily associate this type of lifestyle with a direct experience of God is narrow and limited in the extreme.
This is where it gets confusing, but it is also where the teachings of "Living from your Soul" comes into play by challenging the idea that suffering must precede an experience of the Divine, rather we are offered the alternative, that in order to engage with God all we need to do is to express those behaviours that are Godlike. In hindsight then, it appears that there is no need for suffering at all, no denial of the fundamentals of our humanity or the need to follow a particular belief system.  For these reasons, a direct experience of the divine becomes an attractive option that is available to all of us.
(Gemma Phelan lives in Ireland where she works as an editor. She is also the author of "A Different Understanding," a book which explores alternative ways of looking at the world.)
(If you would like to contribute an article you have authored to the Guest Column, please submit it to our Managing Editor, Lisa McCormack, for possible publication in this space. Not all submissions can be published, due to the number of submissions and sometimes because of other content considerations, but all are encouraged. Send submissions to Lisa@TheGlobalConversation.com. Please label the topic: "Guest Column.")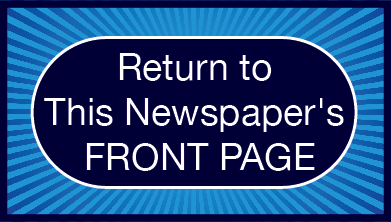 Please Note:
The mission of The Global Conversation website is to generate an ongoing sharing of thoughts, ideas, and opinions at this internet location in an interchange that we hope will produce an ongoing and expanding conversation ultimately generating wider benefit for our world. For this reason, links that draw people away from this site will be removed from our Comments Section, a process which may delay publication of your post. If you wish to include in your Comment the point of view of someone other than yourself, please feel free to report those views in full (and even reprint them) here.
Click here to acknowledge and remove this note: