Love, God, and dirty socks
Some people are quite surprised, and many gasp with disbelief, when they hear the story of how my husband and I both completely forgot our one-year anniversary.  I know, it sounds semi-plausible that perhaps one of us might overlook such an important milestone in our relationship, but both of us forgetting altogether seems rather comical, a nearly an impossible idea to believe.
This unusual blunder does not stem from a lack of caring, nor does it reflect some level of mutual apathy towards our partnership.  You see, it truly is, rather, that our relationship has not demonstrated itself as yearning to be measured or defined within the parameters of time.  Measuring or gauging our relationship in terms of days or months or years, while it does hold sentimental enjoyment for us to reflect upon, has never been the focus or intent of our partnership.
Neither is the expectation of our relationship to be in a constant state of blissful agreement.  We understand deeply, although we sometimes forget, that at times our Souls will yearn for different experiences, and that the richness of our partnership is not determined by only those moments in which we see eye to eye. And even on those occasions when life has called upon us to experience contrast, or when we have stepped off the path of remembrance, forgetting who we are, the sanctity of our holy union has always been held in the palm of tenderness, compassion, and understanding.
Sure, we disagree about some of the day-to-day tasks in life — taking out the trash and cleaning the kitchen, which television program to watch in the evening, selecting the appropriate temperature setting in our home, dirty socks on the floor, etc.  And at times we find ourselves on opposite sides of issues which carry much more importance in our lives, and the lives of others.  But the one thing that we do not waiver on, ever, is our understanding of and commitment to the partnership of our souls and the mutual desire and devotion to each other's experience of and communion with God.
And the experience of communion with God is not something forever lost in days gone by, nor is it something that we can only hope and wish for in the moments of tomorrow.  It is for us to experience right here, right now.  It doesn't magically happen at a 1-year anniversary or a 10-year anniversary or a 50-year anniversary, nor does it happen with only one person.  It happens the moment you choose for it happen.  It happens as often as you desire for it to happen.  And it happens with whomever you choose for it to happen with.  Because, quite simply, it is always happening.  Sometimes we just have to peel back the layers of what we think we see to be able to experience what is really there.
Perhaps now more than ever before, relationships are stretched and challenged by the push and pull of the demands of a fast-paced world.  It seems to me that so many of us are forgetting, rather than remembering, the purpose for which we exist in each other's lives.  Maybe these very words will cause one or two or three people to pause and think about what that reason might be, maybe even for the very first time.  It is never too late.  You are never too old, too poor, too sick, too busy, too tired, or too anything to make a change in your relationships and create your life anew.
(Lisa McCormack is the Managing Editor & Administrator of The Global Conversation. She is also a member of the Spiritual Helper team at www.ChangingChange.net, a website offering emotional and spiritual support. To connect with Lisa, please e-mail her at Lisa@TheGlobalConversation.com.)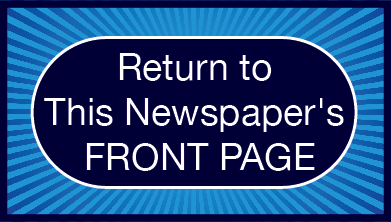 Please Note:
The mission of The Global Conversation website is to generate an ongoing sharing of thoughts, ideas, and opinions at this internet location in an interchange that we hope will produce an ongoing and expanding conversation ultimately generating wider benefit for our world. For this reason, links that draw people away from this site will be removed from our Comments Section, a process which may delay publication of your post. If you wish to include in your Comment the point of view of someone other than yourself, please feel free to report those views in full (and even reprint them) here.
Click here to acknowledge and remove this note: