What makes you happy?
I just finished watching the 2011 documentary, Happy. It examines the happiness levels of people across many different cultures: from the slums of India, to the bush of Africa, to the beaches of Brazil, to the city streets of industrialized world. Along the way, it seems to discover that feeling gratitude, compassion, connection to others, responsibility toward the earth and helping others are some main ingredients to happiness. This film was rich with ideas that can apply to parenting in the New Spirituality, and I thought I would touch on a couple of them here to open our minds and hearts a little to help our children find their own internal happiness.
By the end of the movie, you are left with a clear sense that happiness comes through your decisions in both your actions and the thoughts you hold about your life. The Conversations with God core concept "We are all one" fits well with their ideas. When we allow ourselves to feel our connectedness and realize that what we do for another, we do for ourselves, we can feel spiritual fulfillment on a profound level.
One of the stories in the documentary was about a woman who was involved in a terrible accident. She had overcome so many obstacles in healing from her disfiguring injuries and even stated that she felt she had a happier life after the accident than before. She had found new meaning in her life and was now helping other people. She could have looked at her 30 reconstructive surgeries and shut down, caught up in the unfairness of it all, but instead she chose to create her own positive experience of the situation. She chose to live each day with renewed purpose and gratitude. She is a great example of how one can "create your own reality" (a core concept from Conversations with God).
In watching the film with my daughter and twenty-year-old nephew, I was thinking about ways we could re-dedicate ourselves to these concepts in our life. They discussed the influence society has on how happy we feel and the role that popular culture plays in making us feel inadequate. As parents, if we can instill in our children an ability to find fulfillment within, the external influences will have less effect on their happiness. The documentary proposed a few ideas to increase our internal happiness which are probably not new to you, but bear repeating:
1. They cited a study which shows that meditation (specifically a meditation about compassion) changes the structure of the brain.
2. Writing down five things for which you are grateful once per week increases happiness.
3. Showing kindness to others increases your happiness.
Adding just one of these activities to your life can make great changes in how you (and your children) feel! An easy way to begin is to start with the gratitude list or journal (something we have talked about before in this column). Just ask your child, "What made you happy today?" And help him or her write it down! For smaller children, this can be drawing pictures.  For older children, it can be more involved using the word gratitude.
However you approach it, just know that you are giving your child an irreplaceable gift: The gift of happiness!
(Emily A. Filmore is the Creative Co-Director of www.cwgforparents.com. She is also the author/illustrator of the "With My Child" Series of books about bonding with your child through everyday activities.  Her books are available at www.withmychildseries.com. To contact Emily, please email her at Emily@cwgforparents.com.)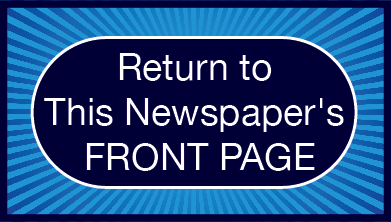 Please Note:
The mission of The Global Conversation website is to generate an ongoing sharing of thoughts, ideas, and opinions at this internet location in an interchange that we hope will produce an ongoing and expanding conversation ultimately generating wider benefit for our world. For this reason, links that draw people away from this site will be removed from our Comments Section, a process which may delay publication of your post. If you wish to include in your Comment the point of view of someone other than yourself, please feel free to report those views in full (and even reprint them) here.
Click here to acknowledge and remove this note: