Hard to Stay Happy
It seems like every time I find myself feeling really good and happy about my life, it is short-lived.  One minute I'll be happy and in no time at all something will happen to throw me into a tailspin and I don't know which way is up! How can I stay happy for longer periods of time?
~ Melissa, Indiana
Dear Melissa,
First of all, I so know what you're going through!  Truth is, we all do.  What you are experiencing is the Law of Opposites at work; that is, as soon as you make a declaration to the Universe (i.e. "I am happy."), its exact opposite will show up in some way.  Admittedly, this experience can be frustrating, especially if you aren't aware of what's really going on.  But the existence of this law isn't to punish or to deter us, it actually helps us create what we want in life.
Allow me to explain.  The Law of Opposites is based on the principle: "In the absence of that which you are not, that which you are, is not."  In other words, you cannot know yourself as happy unless you know of the experience of sadness.  If you were happy all the time, and were only surrounded by happiness, you would cease to even know what happiness really is.  But when its opposite shows up, and you experience that contrast, your experience of happiness becomes greater.  So you see, the Law of Opposites works in harmony with what you are trying to create more of.  The key is to recognize what's happening and choose happiness again.
So the next time you have this experience, in whatever context, try this:
~ The moment you notice the seemingly not-so-great stuff showing up in your world, take the time to stop and recognize what's happening.  Choose to see it as the Law of Opposites doing its part to bring you what you have called forth.  If you dare to, choose to see the "bad" stuff as a sign that the process of creation is indeed working, and say "thank you."
~ Make a new choice, or rather, choose your original thought again.  For example, if your original declaration was "I am happy", then choose it again, and focus on everything that is alignment with happiness.  Make the conscious choice to not give any more energy to the negative stuff that is appearing in your reality.
~ Pat yourself on the back for being the creator of your own experience.
I'm not saying applying any of this is easy, unless it is, of course.  But I am saying with a little conscious thought, intention and awareness, you can have an entirely different experience than the one you mentioned in your question.  Good luck!
(Nova Wightman is a CWG Life Coach, as well as the owner and operator of Go Within Life Coaching, www.gowithincoaching.com, specializing in helping individuals blend their spirituality with their humanity in a way that makes life more enjoyable, easy, and fulfilling.  She can be reached at Nova@theglobalconversation.com. )
(If you would like a question considered for publication, please submit your request to: Advice@TheGlobalConversation.com, where our team is waiting to hear from you.)
An additional resource:  ChangingChange.net offers spiritual assistance from a team of non-professional/volunteer Spiritual Helpers responding to every post from readers within 24 hours or less. Nothing on the CCN site should be construed or is intended to take the place of or be in any way similar to professional therapeutic or counseling services.  The site functions with the gracious willing assistance of lay persons without credentials or experience in the helping professions.  What these volunteers possess is an awareness of the theology of Conversations with God.  It is from this context that they offer insight, suggestions, and spiritual support during moments of unbidden, unexpected, or unwelcome change on the journey of life.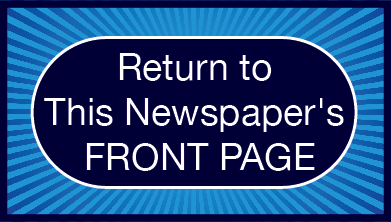 Please Note:
The mission of The Global Conversation website is to generate an ongoing sharing of thoughts, ideas, and opinions at this internet location in an interchange that we hope will produce an ongoing and expanding conversation ultimately generating wider benefit for our world. For this reason, links that draw people away from this site will be removed from our Comments Section, a process which may delay publication of your post. If you wish to include in your Comment the point of view of someone other than yourself, please feel free to report those views in full (and even reprint them) here.
Click here to acknowledge and remove this note: