What do the Pope and a musical have in Common?
As the entire world has observed, religion took a fascinating and wonderful turn this week with the declaration made by Pope Francis. As His Holiness stated, "If someone is gay and he searches for the Lord and has good will, who am I to judge?", a new turn has been taken to create a more accepting, more open religious world. And since that utterance on July 29th, celebrations all over the world have taken place to commemorate this wonderful event.
With such a change of heart from the Pope himself, the question for us remains: who are we to judge anyone's highest intentions?  
While a person's highest intentions may include their homosexuality, it ALSO includes their own faith. As love comes in many different forms, beliefs do as well. In the essence of both love and belief, some forms just work at a higher level for others. In accordance to an individual's own experience, knowledge, and understanding, their intentions are manifested by who they are and what they choose to believe.
The core of the problem with all major religions, sciences, governments, and economic systems is the central belief that there can only be ONE right way. And, more importantly, everyone who does not follow that single way is living the WRONG way. Throughout the course of religion, (and even spirituality, in some aspects) different sects have displayed some very unflattering views to other beliefs. But there one thing we forget too often…
Each faith, in accordance to its highest understanding, attempts to create a meaning to life and a connection to God (or the Universal Being).
Spiritually, we may not morally agree with the teachings of Islam, the rituals of Hinduism, or the sacraments of Catholicism. As many visitors of The Global Conversation have become aware of their own spiritual path, it becomes very easy to for us to shun organized religion completely. But is we are to truly move in the direction of Oneness and Beingness, we must understand that theirs is not the wrong way, but rather just another way. Just as we have empathized acceptance for homosexuality, we also apply this to religion. As our world grows more and more open to the diversity of lifestyles, we need to open and expand our minds more and more as well. For when we accept, we appreciate, and when we appreciate, we learn far more about ourselves than we would have before.  
A great example of religious belief and acceptance would be from none other than Matt Stone and Trey Parker's sensational and inspiring musical, The Book of Mormon (hey, no judgments here!). The musical follows the journey of two Mormons, Elder Price and Elder Cunningham, on their two year mission in Uganda. As the original Mormon text does not connect with the Ugandan people, Elder Cunningham decides to twist the scriptures so that it relates with the all-too-real plights of Uganda.
While it hardly resembled Latter Day Sainthood in the end, this new faith that these two Elders created brings more happiness, hope, and love of life to the people than they have ever felt before. Though the Elders were highly judged and criticized, they lived out their highest intentions (with comedic effects) to fully and honestly help the people. Though the musical itself is highly controversial, it truly speaks for own ability to judge less, and accept more.
 Ma ha nei bu Eebowai! Or, Thank you God!
So whether you're a Latter Day Saint or His Holiness himself, we could use some more acceptance on our paradise planet. The Pope and The Book of Mormon had the same message – for more love and less judgment on the religious level. The less we look at people's beliefs from the "right vs. wrong" perspective, the more opportunity we have to understand Who They Really Are. And that is when the REAL change occurs.
When we see the highest intentions in both ourselves and in others, we can ALIGN those intentions into a greater or deeper purpose. This fact seems elusive to many, but becomes very evident once these intentions are explored further and further. In respect of our differences, we CAN share our intentions instead of shun them for their differences.  As the root of all belief, religious or spiritual, is to create a personal connection to something bigger than ourselves, we CAN do it together. Tomorrow IS a Latter Day, and there is nothing stopping us from creating a better world today than our judgments of intentions as lower than what they truly are.
As Mother Teresa of Calcutta once said, "If you judge people, you have no time to love them." So, who are we to judge?
(Lauren is a Feature Editor of The Global Conversation. She lives in Wood Dale, IL, and can be reached at Lauren@TheGlobalConversation.com)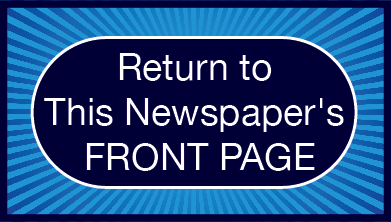 Please Note:
The mission of The Global Conversation website is to generate an ongoing sharing of thoughts, ideas, and opinions at this internet location in an interchange that we hope will produce an ongoing and expanding conversation ultimately generating wider benefit for our world. For this reason, links that draw people away from this site will be removed from our Comments Section, a process which may delay publication of your post. If you wish to include in your Comment the point of view of someone other than yourself, please feel free to report those views in full (and even reprint them) here.
Click here to acknowledge and remove this note: