Seeing what is "not" there
I would like to invite you to take a little test.  This is not a difficult or complicated test.  And it won't take up a lot of your time.  It is simply a fun experiment.
Perhaps some of you have taken this test before.  But maybe there are quite a few of you have not.
Below is a short video.  In the video, you will see four people wearing white clothing and four people wearing black clothing.  You will be asked to count the number of times a person wearing white clothing passes the basketball to another person wearing white clothing.
At the end of the video, you will be given the answer so you can compare your findings to the correct number of passes.
(Please view the video before clicking "read more")
I generally consider myself to be a person with a fairly high level of awareness, so I was humorously shocked to find out at the end of the video that I had "failed" this exercise completely.
And as a result of this interesting awareness test, my mind could not escape the burning question:  If I missed something as seemingly obvious as a moon-walking gorilla dancing in the middle of a small group of eight people, what else might I not be noticing in the world around me as I go about the business of my day-to-day affairs?
Nearly every day, I drive home past the perimeter of a beautiful state park.  It is a mile-long stretch of lush beautiful trees and other colorful varieties of Florida foliage.  One afternoon, I saw a family of beautiful deer grazing in the tall wispy grass.  It looked like a water-color painting, so peaceful, so natural, so perfect.  Of all the previous days, weeks, and months of me driving home on this same road, sometimes even traveling on it twice a day, I had never before seen any deer.  Ever.
Well, the next afternoon, during my regular commute home, I intentionally looked for the deer, determined to lay eyes upon this picturesque setting once again.  And to my delight, and surprise, there they were again.  Not the exact same number of deer; there were only two this time.  And not in the exact same location; they were a hundred feet or so further down the road.  But there they were, peacefully grazing in the tall wispy grass.
And on many occasions since that very first moment, I have seen deer along the side of the road.  But it couldn't be possible that the first time I saw these magnificent creatures was actually the first time they ever appeared there, could it?
Of course not.  It was only the first time my awareness included them.
This experience was revolutionary for me and it stirred up quite a few questions:  What else am I not seeing in life?  Of all the events happening around me, why do some of them come into my awareness and others do not?  Am I consciously choosing this?  Or is it created by something other than me, being placed into the space of my existence?  And the biggest question of them all:  What does this mean?
Of course, the answer to that bigger question, as I've come to know, is one that can only be answered by me as a creation of my own choosing.  For me, it means that there is much more going on here than what I currently see.  It means that when I think I know what I need to know, if I expand my perspective to include more, I will allow myself to experience that I actually know more.  Because I now understand that the way I view life is based upon my perspective.  And my perspective provides the underlying support system which serves to create the reality I ultimately experience.   The truth I hold, the thoughts I choose, and the emotions I experience are all sequentially tied into and foundationed upon the perspective from which I see things.
So as hard as I might to try to tell someone "how" something is, or when someone else gets frustrated because I don't "see" things in a similar way, it is important to remember that a thing can only be seen in the same way when viewed from the same perspective.
We all have the ability to elevate our experience from one of a distorted reality (what we think is happening).  We even have the ability to move beyond an experience of observed reality (what we can readily see happening) and closer to an experience of ultimate reality (what is actually happening).  How do we do this?  By expanding the perspective of the Mind to include the Wisdom of the Soul.  It is from this vantage point that we will be given the opportunity to see without limitations, allowing us to embrace every aspect in our lives, including our relationships with each other, with a deeper understanding of what we have already always known.
For a more extensive look at the revolutionary Mechanics of the Mind/System of the Soul process, I invite and encourage you to read the book When Everything Changes, Change Everything, which offers extraordinary spiritual and practical insight into what "creating your own reality" truly means.
(Lisa McCormack is the Managing Editor & Administrator of The Global Conversation. She is also a member of the Spiritual Helper team at www.ChangingChange.net, a website offering emotional and spiritual support. To connect with Lisa, please e-mail her at Lisa@TheGlobalConversation.com.)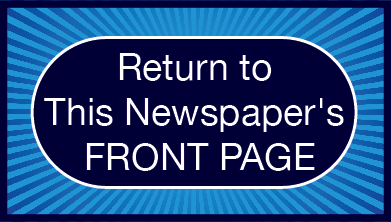 Please Note:
The mission of The Global Conversation website is to generate an ongoing sharing of thoughts, ideas, and opinions at this internet location in an interchange that we hope will produce an ongoing and expanding conversation ultimately generating wider benefit for our world. For this reason, links that draw people away from this site will be removed from our Comments Section, a process which may delay publication of your post. If you wish to include in your Comment the point of view of someone other than yourself, please feel free to report those views in full (and even reprint them) here.
Click here to acknowledge and remove this note: