When the going gets "Tuff"
Michael Brandon Hill walked into Ronald E. McNair Discovery Learning Academy, an elementary school just outside Atlanta, Georgia, armed with an AK-47 type weapon and an ammunition stockpile of an estimated 500 rounds.  From outward appearances, one can only assume that the intentions of this man were not what we would commonly term "pure."
None of us can be exactly sure what Hill's ultimate plan was, but one thing that he surely did not plan on taking place on this particular day was meeting Antoinette Tuff, a bookkeeper who works in the front office of the school, an encounter that would change everything.  Not only would this unexpected relationship significantly change his life, but it would alter the lives of every other person who would be touched in some way, to some degree, by the events that ensued as a result of it.
You see, Antoinette had some quick and important choices to make when Mr. Hill came into the room she was in and began firing his gun at the floor.  Even though she had been trained in how to react in this kind of situation, she didn't have the luxury of thinking about it for a while or making a "pro" and "con" list or weighing out her options.  No.  Her next choice and her next action had to be made almost instantaneously and simultaneously.
What Mr. Hill did not expect was to come face to face with someone like Ms. Tuff, someone who drew upon her own struggles in life to be able to see through his pain and, in spite of her own fear, offer him an opportunity to make a better choice.  She did not run or scream or attempt to defend herself with some level of physical or verbal force.  Instead she reached out to Michael Brandon Hill with calmness, understanding, and love….yes, love.  She was able to talk the gunman down and bring the situation to a peaceful resolution without anyone getting hurt.  By sharing her personal challenges in raising a severely mentally disabled child, a husband who left her after 33 years of marriage, she convinced the suicidal gunman to surrender.
"I told him, OK, we all have situations in our lives," Tuff said. "It was going to be OK. If I could recover, he could, too."
And in what may be the most incredible moment captured in a 9-1-1 recording — one that comes after Tuff has convinced Hill to surrender and shortly before the police come in — Tuff tells Hill that she loves him: "It's gonna be all right, sweetie," she says. "I just want you to know that I love you, though, OK? And I'm proud of you. That's a good thing. You've just given up. Don't worry about it."
You can listen to the full 9-1-1 recording here:
Stories like this one are deeply moving to me because they are such a clear demonstration of what we are all capable of, the depths to which we can draw upon not only in our day-to-day happenings in life, but in times of turmoil or upset.
This particular scenario could have turned out much different had Antoinette Tuff chosen to flee or if she had allowed fear to dictate her next choice.  The challenges she was facing in her own personal journey up until this very moment allowed her to demonstrate herself as clarity, as wisdom, and as strength in a moment of significance.
In the powerful messages contained with the Conversations with God books, God said, "I have sent you nothing but angels."
The moment will come for each of us to consider these very words and to make a choice, as Antoinette Tuff did, to embrace them…or not.  We may not find ourselves staring down the barrel of a gun, as she experienced.  But we will have the opportunity on more than one occasion to see the Divinity within someone whose expressions or actions make it challenging to do so.  We will also have the opportunity on more than one occasion to experience our own Divinity once again after our own expressions and actions cause us to forget.  And we will have the opportunity to see someone like Michael Brandon Hill as an angel sent from God when all outward appearances speak to the contrary.
It is in these moments when we most fully understand and experience what it means to create our life anew.   And if Antoinette Tuff can demonstrate that this is possible in an extraordinary situation like this, imagine the infinite number of possibilities we all are being given all the time.
(Lisa McCormack is the Managing Editor & Administrator of The Global Conversation. She is also a member of the Spiritual Helper team at www.ChangingChange.net, a website offering emotional and spiritual support. To connect with Lisa, please e-mail her at Lisa@TheGlobalConversation.com.)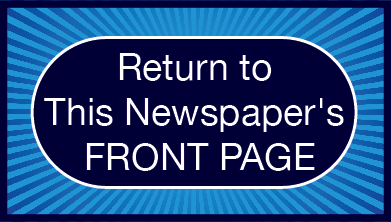 Please Note:
The mission of The Global Conversation website is to generate an ongoing sharing of thoughts, ideas, and opinions at this internet location in an interchange that we hope will produce an ongoing and expanding conversation ultimately generating wider benefit for our world. For this reason, links that draw people away from this site will be removed from our Comments Section, a process which may delay publication of your post. If you wish to include in your Comment the point of view of someone other than yourself, please feel free to report those views in full (and even reprint them) here.
Click here to acknowledge and remove this note: