Life feels hard…play anyway
Here are five categories to play ANYWAY- triple dog dare ya.
1.  Money– you have none. You are always broke. You live paycheck by paycheck. You want to buy things but cant. You just don't make enough.  What is free? What do you have? Good friends? Your health? Amazing laugh? Do you have moments where you can giggle with your kid(s) instead of buy them something? Do you know that we always remember moments where no money was needed? Remember that.
2.  Mistakes– guess what? We all mess up. My little kid likes to call these moments "oops a note to self" and she has got a point. So what. You messed up. For goodness sakes celebrate it. Now you know what wont work. Get up, get on with it and find a place in you that can actually celebrate it. Every thing is a gift.
3.  Loss–  I lost my dad. I lost my job. I lost time with kid. How can I Play anyway? I can allow my feelings of grief to come over for a tea party. I can let myself out to play. ALL parts of me. I can allow myself to be held and rocked like a baby.  Play with the idea that there is no thing I need to do to "get through it"- then to just hug it. Hug your grief.
4.  Body and Health–  Play with the idea that most diet fads and workouts are designed to not FEEL good but WORK YOU HARD. Play is the opposite. I am a recovering bulimic and was addicted to working out HARD. It sucked. It never worked. Find something that you enjoy. Walking to music. Five minutes of dance party. Whatever it is – play. Your body will help you. Play with the idea that food is not really the enemy- how you eat it perhaps may be.  Lighten up. Enjoying life looks better then counting calories.
5.  Parenting–  See your kid as your mirror. Let them orchestrate the next way to play. Be curious. Mess up. Laugh at yourself. Provide space for them to BE WHO THEY ARE. Don't overschedule. Be bored with one another. You will never get it perfect so enjoy each little nook and cranny. Hug longer.
(Renowned speaker and author Jenny Ward has been seen across the country bringing play, work/life balance and parent workshops to Visa, You Tube, Merrill Lynch, Girl Scouts, YMCA, Stanford and numerous other corporations and non profits. Her individual clients have enjoyed working with Jenny on single parenting, play, stress eradication and play based parenting for over 8 years. Jenny's work can be seen on DOVE, San Francisco Times, Today's MAMA, Nick for Kids, and numerous other publications.)
(If you would like to contribute an article you have authored to the Guest Column, please submit it to our Managing Editor, Lisa McCormack, for possible publication in this space. Not all submissions can be published, due to the number of submissions and sometimes because of other content considerations, but all are encouraged. Send submissions to Lisa@TheGlobalConversation.com. Please label the topic: "Guest Column.)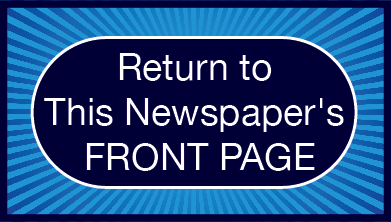 Please Note:
The mission of The Global Conversation website is to generate an ongoing sharing of thoughts, ideas, and opinions at this internet location in an interchange that we hope will produce an ongoing and expanding conversation ultimately generating wider benefit for our world. For this reason, links that draw people away from this site will be removed from our Comments Section, a process which may delay publication of your post. If you wish to include in your Comment the point of view of someone other than yourself, please feel free to report those views in full (and even reprint them) here.
Click here to acknowledge and remove this note: