A swift kick in the pants
This past weekend, 17 states across America experienced technical difficulties with Electronic Benefit Transfer (EBT) cards, an electronic system that allows state welfare departments to issue benefits via a magnetically encoded payment card to its recipients.  The temporary disruption in the electronic debit system caused distraught shoppers to abandon their shopping cards filled with food and other personal necessities in the checkout lanes and leave stores empty-handed because they could not access their benefits.
This same disruption in service also mistakenly removed the set spending limit on EBT cards for some people in a couple Louisiana Walmart stores, creating a situation where law enforcement officers were called into the stores to help maintain order as shoppers took advantage of the windfall and swept through the aisles, buying as much as they could carry, knowingly exceeding the budget that had been established for their personal accounts.
My point for bringing this to the table for discussion is not merely to talk about the fact that it happened, or how it happened, but rather to engage in a conversation about the ensuing public reaction to it.
On a local talk radio show, I heard an angry caller exclaim that "those people" should just get jobs, as he has so commendably done, and that they shouldn't be receiving free handouts anyway.  He said they deserved this "swift kick in the pants," referring to those distressed shoppers who left stores without food for their families.
And in my reading of the news stories that have surfaced around this incident, many of the opinions being conveyed in the commentaries seem to mirror his sentiments, which created some nagging questions for me.
How many people feel this way, that we should not have a public assistance program?
If it is a matter of amending or supplementing the one we have, how would that look?
Do we have a responsibility – or at least, at a minimum, a desire – to aid the people in our communities, in our countries, and in our world whose lives are less than easy?
If we don't consider it our responsibility, what is the alternative?
Do we really want to live in a world where it is "each man for himself"?  Really?  Is that even possible?  What is the purpose of our relationships with each other anyway?
Could the solution be as clear-cut as some people vehemently assert, that those in need should just simply "get a job"?
And what about the people who took advantage of the broken system this past weekend and took more than they were allotted?  Is it possible for any of us to experience a level of compassion that would help us to understand what would cause someone to make that particular choice?   Can we think of a time or times in our own lives where we tricked the system or took more than our fair share?   What is the sponsoring thought or belief that causes us to resort to those types of decisions?  Is there a soul purpose or agenda or desire that might be at play here?
For me, one of the single-most difficult concepts to accept is the fact that there are people in our world who do not have food to eat, that there are people who starve because they do not have even the smallest amount of nourishment to sustain their bodies.  It is unimaginable with the resources that are available to us.  So when I hear someone declare that they deserve this "swift kick in the pants" in describing someone's inability to buy food, I start having a lot of questions around where we are as a society, how we got here, and how life looks for us all as we move forward together, like it or not, on this planet earth.
Your thoughts?  Your ideas?  Your wisdom?
(Lisa McCormack is the Managing Editor & Administrator of The Global Conversation. She is also a member of the Spiritual Helper team at www.ChangingChange.net, a website offering emotional and spiritual support. To connect with Lisa, please e-mail her at Lisa@TheGlobalConversation.com.)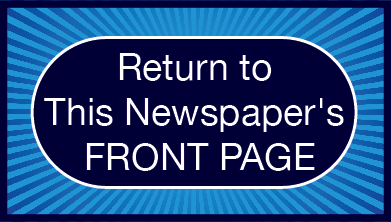 Please Note:
The mission of The Global Conversation website is to generate an ongoing sharing of thoughts, ideas, and opinions at this internet location in an interchange that we hope will produce an ongoing and expanding conversation ultimately generating wider benefit for our world. For this reason, links that draw people away from this site will be removed from our Comments Section, a process which may delay publication of your post. If you wish to include in your Comment the point of view of someone other than yourself, please feel free to report those views in full (and even reprint them) here.
Click here to acknowledge and remove this note: