I need help moving out of a fearful place
I am going through a bit of change looking for a job and being scared of my full potential. I just finished my degree in homeopathy and what I would like to do the most now is to practice and help people. First, however, I need to help myself. I need funds to start my clinic (insurance, association membership, place to practice, the list goes on). Fear of failure keeps me procrastinating and in a fearful place. I want to move out of it and I need help… Ava
Dear Ava… Thank you for reaching out. I can see why it would be very daunting to open a brand new clinic. That's quite a laundry list of things to do to get started, and looks to be quite expensive! Let's see, though, if we can address these other fears you're having that are holding you back, because an acronym for FEAR is False Evidence Appearing Real. And as one of our great American presidents, FDR, said, "The only thing we have to fear is fear itself."
You say you are scared of your "full potential", but is full potential anything to be afraid of? Our Soul's basic desire is to express itself fully, in the grandest version of the greatest vision it ever held about itself. In other words, to reach its Highest Potential. If you really knew and understood the truth of Who You Are, Ava, an aspect of God with its same unlimited power to create anything you desire, I think fear would not be an issue for you.
And about that "fear of failure": did you know that Conversations With God says there is no such thing as failure? Anything that looks like a failure is simply Life's way of course-correcting. When something we've planned doesn't go the way our Mind thinks it should, it can only be because our Soul has a higher plan for our growth, and this is nothing to be afraid of, my dear! The Mind's information is so very limited, but the Soul knows all, and will never steer us wrong. We may experience disappointment over a perceived failure when it first happens, but given the benefit of time and hindsight, we will always see the blessing and growth it brought us.
Would it be possible for you to offer your homeopathy services in a clinic that has already been established, so you wouldn't have to start one from scratch? Or could you start working part-time out of your home, or perhaps in an herbal or whole foods shop, or at a massage or chiropractic clinic? In other words, see if you can find a way to start your practice on a smaller basis. Since you just graduated, it will give you an opportunity to dip your toe in the water and make sure you really love this line of work before jumping in with both feet! I would think you'd need a little practice too, before starting a clinic.
Fear is just a distortion of the One Emotion – Love. What do you love so much you're afraid of losing it? Please look deeply at your fears and ask yourself this all-important question about each one of them: IS IT TRUE?
(Annie Sims is the Global Director of CWG Advanced Programs, is a Conversations With God Coach and author/instructor of the CWG Online School. To connect with Annie, please email her at Annie@TheGlobalConversation.com
(If you would like a question considered for publication, please submit your request to:  Advice@TheGlobalConversation.com where our team is waiting to hear from you.)
An additional resource:  The CWG Helping Outreach offers spiritual assistance from a team of non-professional/volunteer Spiritual Helpers responding to every post from readers within 24 hours or less. Nothing on the CCN site should be construed or is intended to take the place of or be in any way similar to professional therapeutic or counseling services.  The site functions with the gracious willing assistance of lay persons without credentials or experience in the helping professions.  What these volunteers possess is an awareness of the theology of Conversations with God.  It is from this context that they offer insight, suggestions, and spiritual support during moments of unbidden, unexpected, or unwelcome change on the journey of life.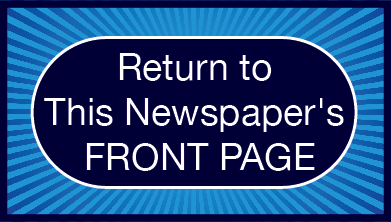 Please Note:
The mission of The Global Conversation website is to generate an ongoing sharing of thoughts, ideas, and opinions at this internet location in an interchange that we hope will produce an ongoing and expanding conversation ultimately generating wider benefit for our world. For this reason, links that draw people away from this site will be removed from our Comments Section, a process which may delay publication of your post. If you wish to include in your Comment the point of view of someone other than yourself, please feel free to report those views in full (and even reprint them) here.
Click here to acknowledge and remove this note: