Tomorrow's God: a most remarkable book. If you have not read it, you must begin here, now…
Below is the first installment of a continuing series of entries from the CWG book Tomorrow's God. If you have not yet read this text, and if you have even the slightest interest in your future and the future of your children and your grandchildren, you will find the ongoing postings here to be of utmost importance. I invite you to return to this space often to capture updates in the ongoing progression through this remarkable book.
—  Neale Donald Walsch
============================================
The book Tomorrow's God contains the most exciting news of the past 100 years: Humanity is about to create a new form of spirituality on the earth. Our civilization stands at the brink of its greatest adventure and its most extraordinary achievement.
I want you to commit now to finding your place in that creation. This book is a look at Tomorrow's God. It is about humanity's future—but not some far-off distant vision. Rather, it includes a startling prediction for the next thirty years. It is about our near future, and the role that humans will play in creating it. It is about the role that you can play in creating it. It is about what will happen and how it will happen.
Like the other With God books, this text takes the form of a conversation with God, but it is not necessary to believe that I actually had such a conversation in order to benefit from it. All that is necessary is that you have an open mind—and this book even tells you how to achieve that.
But now, fair warning. You will find information in this book that is not new to you. Very little here cannot be found, cumulatively, in the sacred writings of all the world's wisdom traditions. Very little has not already been spoken by all of humanity's master teachers. Very little, for that matter, has not appeared in my own previous writing.
What, then, would be the reason to read this book? I suggest that it is not that it contains wisdom that we have not been given, but that it repeats wisdom to which we have not been listening.
And the problem is, if we do not listen to this wisdom now, we may not have many more chances to have it repeated.
We are at the edge, you see. We have gone as far as we can go in the direction we have been taking. We need now to change course if we wish to preserve life as we know it on this planet.
Humanity cannot afford any more temper tantrums. We have found a way to pack the end of the world into a briefcase. We can seal the death of civilized society in a spore-filled envelope and simply mail it off. Talk about our fate being sealed…
We have trained ourselves to be able to fly airplanes into buildings, killing thousands of people, without flinching. We have talked ourselves into believing that preemptive strike—shooting first and asking questions later—is a perfectly acceptable means of conducting foreign policy.
We have decided that to have dominion over the earth means to destroy it—and to pretend that we don't know we are doing it. We have concluded that altering the basic genetic structure of our food is the way to improve it. We have chosen to allow 20 percent of the world's people to receive 80 percent of the world's income, and to call this the good life.
We are, in short, confused. Yet there is a way out of this confusion, and you can play a role in taking us there. This book talks about your role.
=====================
THE ENTIRE TEXT of Tomorrow's God is going to be posted here, excerpt by excerpt. I dearly hope you will read it, and allow it to change your life as it has changed the lives of thousands of people around the world. 
— NDW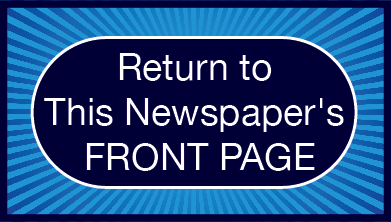 Please Note:
The mission of The Global Conversation website is to generate an ongoing sharing of thoughts, ideas, and opinions at this internet location in an interchange that we hope will produce an ongoing and expanding conversation ultimately generating wider benefit for our world. For this reason, links that draw people away from this site will be removed from our Comments Section, a process which may delay publication of your post. If you wish to include in your Comment the point of view of someone other than yourself, please feel free to report those views in full (and even reprint them) here.
Click here to acknowledge and remove this note: