Worldwide Discussion:


WILL OUR VIOLENCE NEVER END?
The headlines say it all:
WAVE OF CAR BOMBS IN IRAQ KILLS DOZENS
GANG RAPE IN INDIA: ROUTINE AND INVISIBLE
REASON FOR HOPE IN CONGO'S PERPETUAL WAR
PIRATES ABDUCT TWO AMERICANS
This is from just one day's front page of the International New York Times. Violence, violence, violence.
It is normal for the human race? Yes. Is it natural? No. "Normal" and "natural" are not the same thing. It is natural for humans not to be violent, yet the normal behavior for our civilization is extreme violence.
Why is this? And, is there no way to stop it? No way to turn this around? Will our species forever be relegated to the level of barbarism — even as it declares its own higher evolution and even enlightenment?
And why have all the acknowledged and extraordinary advances made by humanity in science, medicine, and technology not produced an end to its most primitive behaviors?
These are the questions that are not being asked nearly enough in the halls of our legislatures, in the corridors of our general assemblies and senates, and in the thickly carpeted offices of our world's heads of state.
Sadly, there seems to not even be a forum for such a discussion. The United Nations is not it. That international body has proven to be utterly incapable of producing world peace, its members completely unable to even agree on simple resolutions — much less concrete actions — aimed at bringing an end to violence. Its discussions seem forever focused on who is right rather than what is right, and who is at fault rather than what is at cause in the matter.
There are those who say that violence is simply part of our nature; that it is, in fact, natural for us to aggressively attack each other, physically assault each other, and wantonly disregard each other's well being when we disagree with each other. Could this be true? Is that the basic underlying and unchangeable characteristic and attribute of human beings?
What are human beings, anyway? Are we simply biological entities — essentially, chemical creatures born out of a process of chemical interactions initiated by other chemical creatures? Is this who we are at our basis? Or are we more than that…? Are we, at the level of essence, spiritual creatures engaging in a biological expression, for reasons having to do with spiritual realities?
Our answer to these questions will set the course of humanity's future for the next several hundred years —- presuming that our species has several hundred years in which to experience a future. The way we are behaving today, that is far from a guarantee. It may not even be a probability.
What are your answers to the questions just above? And what, if anything, do you think could change humanity's present conduct? I am very curious as to your notions about all of this. Can we discuss it? Could this be at least one of the forums in which humans from all over the world exchange views, ideas, suggestions, and even propose solutions, regarding our violent and non-sustainable behaviors?
Let's have a global conversation.
— NDW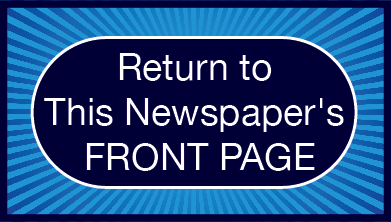 Please Note:
The mission of The Global Conversation website is to generate an ongoing sharing of thoughts, ideas, and opinions at this internet location in an interchange that we hope will produce an ongoing and expanding conversation ultimately generating wider benefit for our world. For this reason, links that draw people away from this site will be removed from our Comments Section, a process which may delay publication of your post. If you wish to include in your Comment the point of view of someone other than yourself, please feel free to report those views in full (and even reprint them) here.
Click here to acknowledge and remove this note: