Social media is the rage the world over. Everyone of us has that friend on social media who does almost nothing but post graphics with "inspirational" sayings. But it would behoove us to really LOOK at those inspirational messages before we share them with our friends and family because many times, there is a subtle, unwritten message that is also being shared. I've collected just a few examples over the last two weeks.
Never push a loyal person to the point
where they no longer give a damn.
The intent of the message, I believe, is to warn people not to push someone too far or too often because even the most loyal person will say "If that's what you want…" and stop coming around. The unwritten message here is that others have control of your thoughts, emotions and actions. Someone can "push" you and make you not care anymore is what this message is saying. It reinforces the idea that others can "make us" feel things or not feel things.
Treat people the way you want to be treated.
Talk to people the way you want to be talked to.
Respect is earned, not given.
I can wholeheartedly support the first two lines of this one, but once you get to the third line, you're essentially unsaying everything you just said! How can I "earn" your respect if I have never met you? This meme seems to suggests that you should only treat people the way you want to be treated if you respect them, which means that you have to get to know them first so they have a chance to "earn" your respect. Which is the complete utter opposite of what the actual Golden Rule implies!
 Don't waste words on people who deserve your silence.  Sometimes the most powerful think you can say is nothing at all.
(Mandy Hole)
Now we have the reverse situation. I can agree with the last line, but not the first line. Why? Because NO ONE deserves your silence.  We are all one. Not talking to someone because they "deserve" your silence is like saying "I'm not going to feed my right foot tonight." Maybe your words, spoken in and motivated by Love, to someone who is "deserving" of silence is what it will take to heal the situation.
Sometimes you give up on people not because you don't care but because they don't.
I may have actually shared this one before I really thought about it. But giving up on someone is NOT a loving thing to do. How do you know that they don't care? Even if they have said so, that may just be them trying to "look strong" or hide their real feelings out of fear of being hurt again. And if they really don't care, then they really don't care about themselves and they need unconditional Love even more! Love will always support everyone!
Spend your time to [sic] those who love you unconditionally…not with those who love you only when the condition is right for them.
This meme is advising you to only love those who love you unconditionally and avoid those who love conditionally. In other words, become someone you wouldn't spend time with because you're loving someone conditionally! (ie, on the condition they love you unconditionally!)
 Throughout life people will make you mad, disrespect you and treat you bad. Let God deal with the things they do 'cause hate in your heart will consume you.
The intent of this one, I believe, is to not let yourself be consumed with hate! I can agree with the part about hate in your heart, but no one can make you mad or make you feel disrespected unless you allow them to. And the implication is that God will punish them later for it so you don't have to worry about it, which reinforces the idea of a vengeful, angry God who must be appeased.
I believe we are who we choose to be.
Nobody is going to come and save you.
You've got to save yourself.
Nobody is gonna give you anything.
You've got to go out and fight for it.
Nobody knows what you want except you and
Nobody will be as sorry as you if you don't get it.
So don't give up on your dreams.
This one sandwiches good advice around a foul meaty middle. The bit about saving yourself is a bit sketchy because there's really nothing to save yourself from other than the illusions you may be buying into. And in that sense, you DO have to save yourself because you are the only thinker in your mind. It's your beliefs that need to change and you're the only one who can change them. But you don't have to "fight" for anything. There is no lack in the world. That is one of the five fallacies about life.
When you have a good heart
You help too much
You trust too much
You give too much
You love too much
And it always seems you hurt the most.
The unwritten message here is that having a good heart means you're going to have a life full of pain. Yes, you can help too much. It's called enabling. Yes, you can give too much. It too is called enabling. But you cannot trust or Love too much. And nothing can hurt you unless you allow it to! Your soul is indestructible. Your soul is immune to harm of any sort. In fact, you can really do nothing BUT Love because Love is all there is.
When people walk away, let them.
Your future is not about people who walk away.
It's about people who stay in it for the ride.
Yes, you let people walk away if they choose to. That's respecting their free will. But someone who is an abuser will not walk away and will stay "for the ride". Someone who enjoys taking advantage of others or feels entitled to take what they want from others will "stay for the ride". You must Love yourself AND them enough to say "This is enough!" [Note: I fully understand there are no victims and there are no villains. The use of the term "abuser" is for the sake of ease in understanding.]
And finally, la pièce de resistance:
Share this within 2 minutes if you believe in God
and he'll do you a huge favor!
This has got to be one of my all-time favorites for memes with unwritten messages. I had no idea that God was out there with a stop-watch checking to see if you've shared a graphic before he'd do anything for you! How many of the fallacies about God does this embrace? I'm thinking at least the first three! God needs you to share this message so he can help you! And you MIGHT not do it so he may fail to be able to help you. And if you don't give him what he needs, he's not going to help you (separate himself from you)!
Words are an enigma in many ways. The power of words to hurt you is inversely proportional to your understanding that the only power words have is the power you give them. If you believe that being called fat and lazy is hurtful, then you will be hurt when you are called fat and lazy. If you believe that being called fat and lazy are simply words that another person is using to express their anger and frustration because they don't understand why their life is the way it is, then being called fat and lazy won't bother you. It may, in fact (hopefully), cause you to feel empathy and compassion for the person who is calling you fat and lazy because they don't understand something that would allow their life to be so easy for them.
I have often been told that I am too wordy. And I cannot disagree. I often say the same thing in an article half a dozen times in half a dozen ways so that I do everything in my power to make sure that what I am saying is clear. That there is minimal room for misunderstanding. Unfortunately, the craze of graphic memes that fills the pages of social media has exactly the opposite goal: use as few words as possible to get their message across. And that means the message is often self-contradictory and open to misunderstanding and misinterpretation.
It's so very easy to simply click the "share" link and spread the messages of these memes to all your Facebook friends. But before you do, take a few minutes to make sure that the message you are sending is one of Love.
(Shelly Strauss is a civil rights activist and speaker.  In addition to becoming an ordained minister, she has written 20-plus novels and is the "resident visionary" at One Spirit Project.  Shelly is also a spiritual helper on the ChangingChange website, offering support and guidance to people faced with unexpected and unwelcome change .)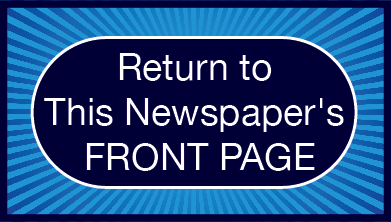 Please Note:
The mission of The Global Conversation website is to generate an ongoing sharing of thoughts, ideas, and opinions at this internet location in an interchange that we hope will produce an ongoing and expanding conversation ultimately generating wider benefit for our world. For this reason, links that draw people away from this site will be removed from our Comments Section, a process which may delay publication of your post. If you wish to include in your Comment the point of view of someone other than yourself, please feel free to report those views in full (and even reprint them) here.
Click here to acknowledge and remove this note: