Are killer whales simply sacrificial lambs?
If we each took some time to dig through the archives of our family's vacation photos, I would imagine many of us would be able to find pictures of us with our children at the local zoo or perhaps spending the day at an aquarium or enjoying an afternoon at the circus.  Kids and adults alike love to see animals and many are quite fond of watching them perform the unexpected trick or two, and big corporations know this and are more than willing to make those opportunities available to us for a steep price.
But somewhere underneath the giggle-producing spectacle and the collective "oohs" and "aahs" and beyond the neatly pressed pages which hold our treasured family photos lies an uncomfortably nagging question:
Is this the intended purpose for the animals that we share our planet with?
In a recent controversial documentary titled "Blackfish," director Gabriela Cowperthwaite, a mother who once took her own children to Sea World on a regular basis to see the shows, raises some thought-provoking questions about the safety and humaneness of keeping killer whales in captivity over the past 39 years at the wildly popular theme park.
The events surrounding the death of Sea World trainer Dawn Brancheau in 2010, when a 12,000-pound orca whale pulled her underwater during a live performance, became the catalyst to Gabriela Cowperthwaite's film "Blackfish."
"I remember asking someone why an orca — a highly intelligent animal — would attack its trainer or essentially 'bite the hand that feeds it.'  We sometimes hear of dogs mauling other people, but in these cases we don't seem to hear about them attacking their masters. So why would America's lovable Shamu turn against us? How could our entire collective childhood memories of this delightful water park be so morbidly wrong?"
In an interview with CNN, Cowperthwaite said, "My hope is that we take the "Blackfish" momentum and use it to help evolve us out of animals for entertainment. These silly marine park tricks are of no social, educational or conservational value. We advocate, instead, for captive killer whales to be retired into sea sanctuaries where they can live out the rest of their lives in a dignified, sustainable manner."
Sea World has been critical of the film and released the following statement:
"Blackfish is billed as a documentary, but instead of a fair and balanced treatment of a complex subject, the film is inaccurate and misleading and, regrettably, exploits a tragedy that remains a source of deep pain for Dawn Brancheau's family, friends and colleagues. To promote its bias that killer whales should not be maintained in a zoological setting, the film paints a distorted picture that withholds from viewers key facts about SeaWorld — among them, that SeaWorld is one of the world's most respected zoological institutions, that SeaWorld rescues, rehabilitates and returns to the wild hundreds of wild animals every year, and that SeaWorld commits millions of dollars annually to conservation and scientific research. Perhaps most important, the film fails to mention SeaWorld's commitment to the safety of its team members and guests and to the care and welfare of its animals, as demonstrated by the company's continual refinement and improvement to its killer whale facilities, equipment and procedures both before and after the death of Dawn Brancheau."
This story places before us an opportunity to talk about our relationships with these magnificent creatures and consider how we desire and choose to define that relationship.  As I look around and watch humanity cage, maim, sell, slaughter, hunt, train, manipulate, mutilate, exploit, oppress, wear, and eat some of the most extraordinary life forms around us, I can't help but wonder:  Do we have this all "wrong"?  Are we grossly misunderstanding the purpose of our furry, scaly, finned friends?  And why have we give such names as "killer whale" to these beautifully majestic mammals who are simply doing what comes naturally to them?
Of course, there exists the possibility that the animals and mammals are here as supporting cast members, souls whose agenda is to simply play the role of "sacrificial lambs," if you will, in the scenes of humanity's play, existing for the common and highest good of all.  But do animals even have souls? In one conversation I had recently, I was offered the matter-of-fact point of view that animals could not possibly have souls, pointing out that man was created superior to animals and that animals just simply cannot be equal with him, a belief system that some theologies hold to be true.
I suppose it is this level of thinking which creates a desire to capture and possess some of the most exotic and exquisite animals on earth and why we are also more than willing pay money, large sums of money, to people who are capitalizing off of their involuntary loss of freedom.
And while the possibility exists for anything to be true, I continue to return to that same uncomfortably nagging question:
Is this the intended purpose for the animals that we share our planet with?
And now I invite you to share your thoughts, your ideas, and your feelings about what may be one of our most misconstrued, yet most significant, relationships.
(Lisa McCormack is the Managing Editor & Administrator of The Global Conversation. She is also a member of the Spiritual Helper team at www.ChangingChange.net, a website offering emotional and spiritual support. To connect with Lisa, please e-mail her at Lisa@TheGlobalConversation.com.)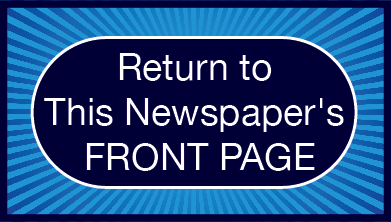 Please Note:
The mission of The Global Conversation website is to generate an ongoing sharing of thoughts, ideas, and opinions at this internet location in an interchange that we hope will produce an ongoing and expanding conversation ultimately generating wider benefit for our world. For this reason, links that draw people away from this site will be removed from our Comments Section, a process which may delay publication of your post. If you wish to include in your Comment the point of view of someone other than yourself, please feel free to report those views in full (and even reprint them) here.
Click here to acknowledge and remove this note: