The first of December. 'Tis the season for college and high school realizing that they might just survive first semester. As this is truly a great accomplishment, I congratulate all of you for bringing more light and awareness into the world.  
But, with the end of the term, and the beginning of another, it's time for a moment of reflection. To see where you are at, and where you desire to be.  
So now, looking back at your first semester, think to yourself:
"Do I like what I see in my life???"
If the answer is NO, then be comforted by one thought alone:
You, right now, completely have the ability to change that answer to a YES.   
On some level, whether it be the conscious, sub-conscious, or unconscious, you have manifested everything that has come into your life. Your friends, your 'enemies'; everything has come directly to you from your highest intentions of who you are. Whatever you are "seeing" in your life right now, is something that you have chosen. Since this is a choice, you possess the ability to change your choices, and change your reality. Impossible? Not with the Law of Attraction.
In the New Age Movement, the Law of Attraction is a very simple statement with an incredibly powerful message: like energies attract like energies. Proven scientifically through the incredible capacity of the brain's neurological systems, it has been found that energies surrounding thoughts, emotions, and actions can mirror and intensify itself over time.  If you devote enough energy on a certain topic, object, or state of mind, it will be created in your direct reality.
In the most causal sense, the Law of Attraction is putting a mirror of yourself to the world. If you are sending out negative energy into the world, then that is exactly what you will receive back.
So…what is manifested inwardly is also manifested outwardly. If you don't like what you see on the outside, start to look at inwards at what YOU are sending out to the world. If you demonstrate hate-driven or fear-driven thoughts and behavior, then you are going to attract even more hate-driven and fear-driven behavior into your life.
As the Law of Attraction does not only apply to thoughts, but also to people, the same message still applies: positive thoughts bring positive people. For whatever type of people you wish to bring into your life, you must BE that person internally. If you desire to attract ambitious and motivated people in your life, you must first BE that ambitious and motivated person. If you desire to attract easy-going and fun-loving people in your life, you must first BE that easy-going and fun-loving person. Because once you feel it, everyone else will too. Simple as that.  
With the end of the first semester and the beginning of second semester, we will all soon be getting new schedules and new perspectives. If you do want to see "something new" and "something better", then, with the Law of Attraction, you CAN choose to make it happen. To attract that state, be IN that state. People WILL notice that energy, and they WILL be attracted to you. If you like your life, others will too. And then the whole world is just that much better next semester.
(Lauren Rourk is a Feature Editor at The Global Conversation and attends Purdue University in West Lafayette, IN. She can be contacted at Lauren@TheGlobalConversation.com)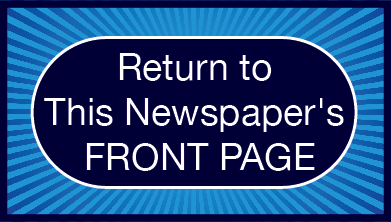 Please Note:
The mission of The Global Conversation website is to generate an ongoing sharing of thoughts, ideas, and opinions at this internet location in an interchange that we hope will produce an ongoing and expanding conversation ultimately generating wider benefit for our world. For this reason, links that draw people away from this site will be removed from our Comments Section, a process which may delay publication of your post. If you wish to include in your Comment the point of view of someone other than yourself, please feel free to report those views in full (and even reprint them) here.
Click here to acknowledge and remove this note: