Pope Francis on the subject of death
The website Independent Catholic News recently posted this summary of remarks by Pope Francis on the subject of death:
During his general audience in a freezing cold St Peter's Square today, Pope Francis spoke about the way our Christian faith helps us understand death and brings us the hope of Resurrection. If we remain close to God in our lives, especially in solidarity with the poor and vulnerable, he said, "we need not fear death but rather welcome it as the door to heaven and to the joy of eternal life."
A summary of Pope Francis' words, read for English-speaking pilgrims, follows below.
Dear Brothers and Sisters: In our catechesis on the Creed, we now reflect on "the resurrection of the body". Christian faith illumines the mystery of death and brings the hope of the resurrection.
Death challenges all of us: apart from belief in God and a vision of life as something greater than earthly existence, death appears as wholly tragic; we misunderstand it, fear and deny it. Yet human beings were made for something greater; we yearn for the infinite, the eternal. Christ's resurrection not only offers us the certainty of life beyond death, it also shows us the true meaning of death.
We die as we live: if our lives were lived in loving union with God, we will be able to abandon ourselves serenely and confidently into his hands at the moment of our death. Our Lord frequently tells us to be watchful, knowing that our life in this world is a preparation for the life to come. If we remain close to him, especially through charity to the poor and solidarity with those in need, we need not fear death, but rather welcome it as the door to heaven and to the joy of eternal life.
I greet all the English-speaking pilgrims present at today's Audience, including those from England, the Philippines and the United States. Upon you and your families I invoke God's blessings of joy and peace!
Source: Vatican Radio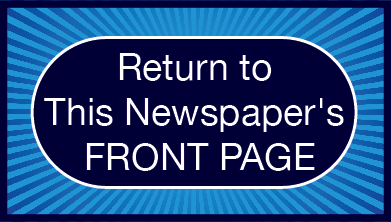 Please Note:
The mission of The Global Conversation website is to generate an ongoing sharing of thoughts, ideas, and opinions at this internet location in an interchange that we hope will produce an ongoing and expanding conversation ultimately generating wider benefit for our world. For this reason, links that draw people away from this site will be removed from our Comments Section, a process which may delay publication of your post. If you wish to include in your Comment the point of view of someone other than yourself, please feel free to report those views in full (and even reprint them) here.
Click here to acknowledge and remove this note: