Worldwide Discussion:


IS HOMOSEXUALITY A SIN?
There's a brouhaha a'brewin' over the remarks made in the January 2014 of GQ magazine in which a television personality declares homosexuality to be a sin.
A great deal of attention was also paid to recent statements made by the spiritual leaders of the Roman Catholic Church when they have said just the opposite.
So who is right? From an ecclesiastical point of view, from the spiritual or religious perspective, which statement is accurate?
Phil Robertson, the main person around whom the television series Duck Dynasty revolves, is quoted in the magazine article as comparing homosexual behavior to bestiality and promiscuity.
Discussing gay sexual attractions, Robertson is quote as saying,   "But hey, sin: It's not logical, my man. It's just not logical."
And just what is sinful about homosexuality? Explaining his reference, Robertson is quoted in the GQ article as saying, "Start with homosexual behavior and just morph out from there. Bestiality, sleeping around with this woman and that woman and that woman and those men."
This is in sharp contrast to the observation offered by one of the closest advisors, a member of the inner council of consultants, to Pope Francis, Cardinal Oswald Gracias of India.
In August the Cardinal said that the Catholic Church does not permit gay marriage, homosexuality is not a sin.
"To say that those with other sexual orientations are sinners is wrong," Cardinal Gracias wrote.
The top Catholic Church official in India said that Catholic clergy "must be sensitive in our homilies and how we speak in public, and I will so advise our priests."
The remarks appeared to echo and enlarge upon comments made earlier in the year by Pope Francis himself, who had this to say when exploring the subject of whether gays are condemned as sinners: "If a homosexual person is of good will and is in search of God, I am no one to judge."
This is sharply and markedly different from the comments of Catholic leaders in the past, the vast majority of whom have rounded condemned homosexuality and those who practice it.
It is also in stark contrast to the views of television personality Phil Robertson, who added in his magazine interview:
"Neither the adulterers, the idolaters, the male prostitutes, the homosexual offenders, the greedy, the drunkards, the slanderers, the swindlers — they won't inherit the kingdom of God. Don't deceive yourself. It's not right."
When persons who stand so hugely in the public eye as the central figure of one of the most watched non-fiction programs in cable television history make statements such as this, it raises once more in the public mind the central question of the human conscience: What does God want? Does God punish us for our sins? Do certain behaviors make us ineligible to "inherit the kingdom of God"? Is homosexual love and gay sexual experience one of those behaviors?
Your comments are invited below.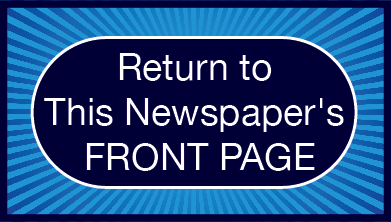 Please Note:
The mission of The Global Conversation website is to generate an ongoing sharing of thoughts, ideas, and opinions at this internet location in an interchange that we hope will produce an ongoing and expanding conversation ultimately generating wider benefit for our world. For this reason, links that draw people away from this site will be removed from our Comments Section, a process which may delay publication of your post. If you wish to include in your Comment the point of view of someone other than yourself, please feel free to report those views in full (and even reprint them) here.
Click here to acknowledge and remove this note: