How to reconcile CwG with my Christian friends?
How can I lovingly respond to friends who tell me that the only way to access God is through Jesus Christ and that I will be condemned if I don't accept him as my Lord and Savior? I love Conversations With God and still attend a Christian church, but I am beginning to feel alienated there. Please help!… Patt
Dear Patt… My father, who believes as your Christian friends do, once told me he was worried about my Soul. I told him as earnestly as I could that God and I have a wonderful, loving, close personal relationship and he need worry no more! I think it helped ease his mind.
Living in Nashville, the city some refer to as the Buckle of the Bible Belt, I sometimes find myself in conversations about my CWG work with fundamentalist Christians. When this happens I make an effort to relate to them in terminology that they can understand. I look for common ground in these discussions because the foundational principles of Jesus' teaching and Conversations With God are not so very different, although CWG offers us a much larger view of Life and how it works. Knowing that each of these discussions is an opportunity to gently introduce people to CWG and to help expand their spiritual awareness, I try my best to be impeccable with my word and as loving as possible.
Since you are being proselytized to, Patt, you may want to suggest setting judgment aside and listening with an open mind when discussing each other's beliefs. Then speak your truth, but soothe your words with peace and loving kindness. Don't be surprised, though, if, as time goes on, you feel yourself being pulled more toward other people who share your beliefs. You may even find that a different church or spiritual center more deeply resonates with you, and please don't feel guilty about it if this happens. You may make wonderful new friends who will support you on your life's journey and in your spiritual growth.
(Annie Sims is the Global Director of CWG Advanced Programs, is a Conversations With God Coach and author/instructor of the CWG Online School. To connect with Annie, please email her at Annie@TheGlobalConversation.com
(If you would like a question considered for publication, please submit your request to:  Advice@TheGlobalConversation.com where our team is waiting to hear from you.)
An additional resource:  The CWG Helping Outreach offers spiritual assistance from a team of non-professional/volunteer Spiritual Helpers responding to every post from readers within 24 hours or less. Nothing on the CCN site should be construed or is intended to take the place of or be in any way similar to professional therapeutic or counseling services.  The site functions with the gracious willing assistance of lay persons without credentials or experience in the helping professions.  What these volunteers possess is an awareness of the theology of Conversations with God.  It is from this context that they offer insight, suggestions, and spiritual support during moments of unbidden, unexpected, or unwelcome change on the journey of life.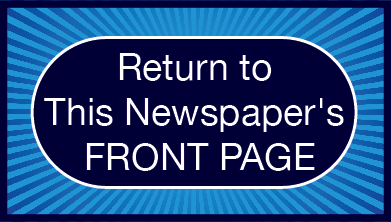 Please Note:
The mission of The Global Conversation website is to generate an ongoing sharing of thoughts, ideas, and opinions at this internet location in an interchange that we hope will produce an ongoing and expanding conversation ultimately generating wider benefit for our world. For this reason, links that draw people away from this site will be removed from our Comments Section, a process which may delay publication of your post. If you wish to include in your Comment the point of view of someone other than yourself, please feel free to report those views in full (and even reprint them) here.
Click here to acknowledge and remove this note: