"What Then Can I Do?…"
I'd like to propose that we make some New Year's Resolutions that aren't quite the usual ones.  Oh, I think it would be commendable to resolve to lose weight, exercise more or quit smoking, but in the context of this site, I would like us all to consider something more.
Here, in the space of The Global Conversation, we do a lot of "conversating"…we talk a lot about the state of things, and wonder what we can do to forward a new paradigm.  We put theories of what might be done out there, but we never seem to acknowledge much, or for very long, what is actually, and already being done!  I came upon an article at Truthout, by Gar Alperovitz and Keane Bhatt, that intrigued me greatly, entitled "What Then Can I Do?  Ten Ways to Democratize the Economy".
This article makes note of the current problems such wealth inequities, politics, "social and economic pain", the environment etc., and asks "What can one person do?"
Then it proceeds to list the ten ways it feels most of us can, right now, begin to create the paradigm we desire.  They site examples of how these things are already working around the world.
Now, I'm going to admit to you that some of the things, for me, are going to be easy to do, (and I'll bet you will be able to guess which ones those are), and some have me hoping that those with the background to fully understand what the heck they are, see the article, and step up and step in and aid in this creation!  Boy am I glad those people exist in this world!  But I am willing to bet that there is at least one thing on this list that can help you declare and to do what you have chosen to Be in this world, and that you can resolve to do!  (I think the last one is the most fun, but you will definitely have to go to the full article to understand why!)
There are so many, many good things happening out there in our world these days, that are being overshadowed by all of the chaos…I think that articles like this show that CWG's assertion that just when it feels like you want to quit is exactly when you should strengthen your resolve, because what you have been working for us just over the ridge.
Here, then, is the list, and if you want to see the full article and fill in the blanks, go to this link, where, at the end, they also give you the opportunity "to start a conversation…"
1. Democratize Your Money!
Put your money in a credit union-then participate in its governance.
2. Seize the Moment: Time For Worker Ownership!
Help build a worker co-op or encourage interested businesses to transition to    employee ownership and adopt social and environmental standards as part of their missions.
3. Take Back Local Government: Demand Participatory Budgeting!
Organize your community so that local government spending is determined by inclusive neighborhood deliberations on key priorities.
4. Push Local Anchors to do Their Part!
Make nonprofit institutions like universities and hospitals use their resources to fight poverty, unemployment, and global warming.
5. Reclaim Your Neighborhood With Democratic Development!
Build community power through economic development and community land trusts.
6. Public Money for the Public Good!
Organize to use public finances for community development.
7. Stop Letting Your Savings Fuel Corporate Rule!
Get your workplace to offer more retirement-plan opportunities for responsible investment.
8. Democratize Energy Production to Create a Green Economy!
Get involved in public and cooperative utilities to fight climate change.
9. Mobilize the Faith Community!
Get your religious organization to move its money to a local financial institution involved in community development.
10. Make Time for Democracy!
Fight unemployment by joining the fight against work.
So, what can you do?  Resolve to start Doing your Being this year!
(Therese Wilson is a published poet, and is the administrator of, and Spiritual Helper at, the global website at www.cwghelpingoutreach.com  She may be contacted at: Therese@TheGlobalConversation.com.)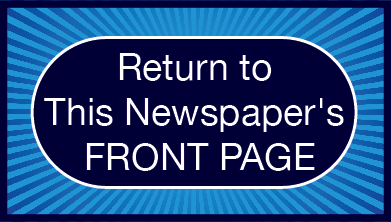 Please Note:
The mission of The Global Conversation website is to generate an ongoing sharing of thoughts, ideas, and opinions at this internet location in an interchange that we hope will produce an ongoing and expanding conversation ultimately generating wider benefit for our world. For this reason, links that draw people away from this site will be removed from our Comments Section, a process which may delay publication of your post. If you wish to include in your Comment the point of view of someone other than yourself, please feel free to report those views in full (and even reprint them) here.
Click here to acknowledge and remove this note: