Worldwide Discussion:
NOW SCHOOLS TEACH CHILDREN
HOW TO LIVE WITH TERROR
So it has come to this.
More and more schools across the country are now apparently involving children in so-called Active Intruder Drills.
Complete with armed police bursting into darkened classrooms to "rescue" endangered children, the firing of blanks by fake "intruders" using real runs, and realistic enactments that in one case actually frightened students, these drills may soon become part of The New American Scene in classrooms from sea to shining sea.
So we are told in a remarkable news story revealing this latest educational development published February 8 by the St. Louis Post-Dispatch in a column by writer Aisha Sultan headlined: Hiding in the hallways: Intruder drills get graphic
In the story, Ms. Sultan describes how some schools involve members of the high school drama club who don gruesome make-up — complete with fake blood running down faces from make-believe bullet holes in students' temples — and then play out an entire scene, giving school officials, teachers, and first responders "a chance to practice what would happen in such a worst-case scenario." Except for the voluntary actors, other students are not involved in such drills.
But, Ms. Sultan wrote in her Parents Talk Back column, not all such drills involve only adults.  "Masked 'intruders,' armed with guns, fired blanks at a group of teachers in a library in a rural Oregon school last year," her article reported. Further, she reports, a student at Central York High School in New Jersey wrote about the deafening noise when those armed police officers burst into her dark classroom to "rescue" the students during a realistic active intruder drill.
And yes, it allegedly happened that, according to Ms. Sultan's report, "an El Paso, Texas district took it a step further with a surprise intruder drill so realistic that students sent panicked texts to parents."
The purpose of the drills is to potentially save lives by reducing panic in the case of an actual on-site intruder attack at a school, Ms. Sultan makes clear, just as schools for decades have run fire drills, tornado and earthquake drills — and even, in the 50s, air raid drills and atomic bomb drills.
But the possibility of an intruder coming right into a classroom and killing students in could blood adds a new dimension to the model of the world with which a child grows up, one would have to conclude.
Or, as Aisha Sultan wrote: "When you have to imagine yourself getting shot, your teacher hiding you, year after year since you were five years old, that creates some sort of impression. When a threat is so real that you can hear screams and shots fired and smell sweat during the trial runs, that changes a child's perception of what places are safe," even though, she continued, "schools remain one of the safest places for children."
Yes, but does the world feel safe to children who grow up made, in realistic invader drills, to line up against a wall where no one can see them so that their classroom looks empty? When they watch as their teacher quickly rolls down paper on all the windows? When they are told to not make a sound until they hear "all clear?"
"So the defense we've given our children since massacres at Columbine, Virginia Tech and Sandy Hook is very often: Turn off the lights, stay quiet, and hide," Ms. Sultan opines. "That's certainly easier than trying to make even the smallest reforms to the country's gun laws."
Changes such as restrictions on the purchase of assault weapons or even reasonable  requirements for background checks for gun buyers are supported by "the vast majority of Americans," the writer asserts, but such modest gun control measures cannot survive any legislative process "because of the power of the gun lobby," she alleges.
Meanwhile school security "is an industry now," she wrote in her column, "with trainers and equipment and realistic drills meant to convince us that teaching children to dodge bullets at school is somehow a normal part of growing up."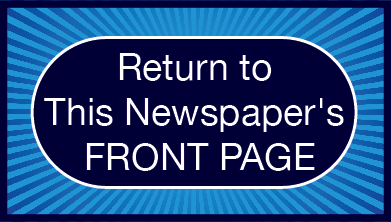 Please Note:
The mission of The Global Conversation website is to generate an ongoing sharing of thoughts, ideas, and opinions at this internet location in an interchange that we hope will produce an ongoing and expanding conversation ultimately generating wider benefit for our world. For this reason, links that draw people away from this site will be removed from our Comments Section, a process which may delay publication of your post. If you wish to include in your Comment the point of view of someone other than yourself, please feel free to report those views in full (and even reprint them) here.
Click here to acknowledge and remove this note: