No wonder Social Security is in trouble
On April 17, most of America's wealthiest citizens will no longer be paying Social Security taxes for 2014.
That's right—The average member of the 1% of wage earners won't pay into our Social Security system for the last seven months out of the year. Even while Paul Ryan's new budget proposes new tax cuts for these millionaires and billionaires, they don't even pay Social Security taxes for the whole year.
Tell Congress: Now is the time to make millionaires and billionaires pay the same rate as the rest of us into Social Security.

Our Social Security system is primarily funded by payroll contributions (or FICA). But what most Americans never realize is that payroll contributions are only paid on the first $117,000. Once the FICA cap of $117,000 is reached, millionaires and billionaires stop paying into the system, while the vast majority of Americans continue to pay in on all of their salary.
The American people know that Social Security benefits are earned through hard work no matter what their income bracket. These benefits provide crucial financial stability for individuals, families and communities during times of transition starting at retirement, the onset of a disability, or the loss of a spouse.
Tell Congress that it's not fair for millionaires and billionaires to stop paying into the system while the average American contributes on all income.
Social Security Works will be partnering with SEIU to deliver your petition signatures in events around the country. With your help we can lift up the voices like Sens. Elizabeth Warren, Mark Begich, Bernie Sanders, Sherrod Brown, Brian Schatz, Jeff Merkley, Tom Harkin and dozens of members of the House of Representatives who understand that Social Security is a foundational system and that millionaires and billionaires must pay the same rate as the rest of us to make it stronger.
Sign the petition to Congress:
Now is the time to scrap the FICA cap and make millionaires and billionaires pay the same rate as the rest of us into Social Security.
Thank you,
Michael Phelan
Social Security Works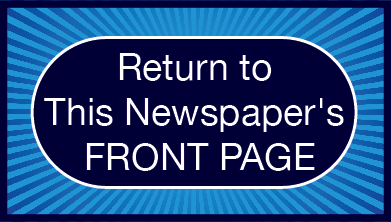 Please Note:
The mission of The Global Conversation website is to generate an ongoing sharing of thoughts, ideas, and opinions at this internet location in an interchange that we hope will produce an ongoing and expanding conversation ultimately generating wider benefit for our world. For this reason, links that draw people away from this site will be removed from our Comments Section, a process which may delay publication of your post. If you wish to include in your Comment the point of view of someone other than yourself, please feel free to report those views in full (and even reprint them) here.
Click here to acknowledge and remove this note: