Life is not an emergency
Two weekends ago, 9 people died in car crashes in the Central Florida area.  9 people in one weekend.  A spokesperson for the Orange County Sheriff's Office said that most of the accidents were caused by aggressive or distracted drivers.
And while it is shocking to hear that 9 people died in car fatalities within a two-day period of time in a single metropolitan area, it is not altogether shocking to hear the reasons why.
Our roadways have become a dumping ground.  Not for our trash or unused items — well, there is that, too — but for our energy and emotions.  Whatever semblance of kindness and compassion we claim to feel towards each other seems to mysteriously vanish the moment we place ourselves behind the steering wheel of our cars.
But why is this?
What is this phenomenon?
When we gather in a shopping mall, we do not behave this way.   Do we?
When we pass people on the sidewalk, we do not behave this way.  Do we?
When we attend functions our local communities, we do not behave this way.  Do we?
So why are we engaging in the kinds of behaviors in our vehicles which contributed to 9 people no longer being on this planet with us?
Sure, there are occasions in our lives when emergencies arise that cause us to feel rushed, stressed, hurried, pushed, and pulled.  But I am sensing that more and more people are living their lives as though the entire experience of their life is one big unsettled emergency.  We frantically scurry from appointment to appointment.  We enroll our children in more activities than they can reasonably enjoy or maintain.  We intrude on our much-needed hours of sleep to be more productive in our days.  We say "yes" when we really truly want to say "no."  And then, when we can no longer sustain such a fever-pitch level, what do we do?  We flood our bodies with caffeine and sugar and other stimulants so that we can do more and more and more.
Like I said earlier, it is not shocking to hear that people are driving aggressively and distractedly, relying on the anonymity of their vehicles provide a place for the fallout of overloaded and hectic minds.
Why are we in such a hurry?  Where are we really trying to go?  Who are we actually trying to beat?  And if we think we know who it is we are trying to beat, what is it we are trying to beat them at?
And perhaps the most important question of all:  What does the long-term picture look like for our planet if we continue at this pace?
If life is not one big unsettled emergency, then what is it?
Your thoughts?
(Lisa McCormack is a Feature Editor at The Global Conversation and lives in Orlando, Florida.  To connect with Lisa, please e-mail her at Lisa@TheGlobalConversation.com.)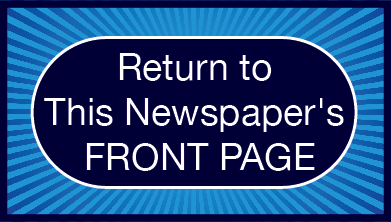 Please Note:
The mission of The Global Conversation website is to generate an ongoing sharing of thoughts, ideas, and opinions at this internet location in an interchange that we hope will produce an ongoing and expanding conversation ultimately generating wider benefit for our world. For this reason, links that draw people away from this site will be removed from our Comments Section, a process which may delay publication of your post. If you wish to include in your Comment the point of view of someone other than yourself, please feel free to report those views in full (and even reprint them) here.
Click here to acknowledge and remove this note: