Another big question…
DOES GOD SAY YES TO SOME
PRAYERS AND NO TO OTHERS?
EDITOR'S NOTE: I am excited to be able to use this space on the Internet as a place in which we can join together to ignite a worldwide exploration of some of the most revolutionary theological ideas to come along in a long time.
The ideas I intend to use this space for in the immediate future are the ideas found in GOD'S MESSAGE TO THE WORLD: You've Got Me All Wrong.  I believe this book (published by Rainbow Ridge Books) places before our species some of the most important "What if" questions that could be contemplated by contemporary society.
The questions are important because they invite us to ponder some of the most self-damaging ideas about God ever embraced by our species.  For example, the statement that…God sometimes answers our prayers and sometimes does not.
Much of the world believes in a God who hears our prayers and sometimes gives us what we ask for and sometimes does not.
This conception of Deity holds that God has reasons for granting or denying our wishes on any particular occasion.
Sometimes (so it is said) what we want for ourselves is not what God knows is "good for us," so we don't get it.
Sometimes (so it is said) we have sinned so much that God does not find us "deserving" of having a prayer answered.
Sometimes (so we are told) God gives us all that we have asked for and more—presumably because it is good for us and we are deserving.
Now comes The Great What If . . .
What if God does not grant or deny the prayers of anyone? What if a hoped-for event or condition manifests in our life for another reason entirely?
Would it make a difference? Does it matter? In the overall scheme of things, would it have any significant impact in our planetary experience?
Yes. This would, in fact, offer an opportunity for the biggest breakthrough in human history. We could at last discover, as a global species, the Process of Creation and the alchemy of the universe (a seemingly magical method of transformation or creation).
If we thought there was another reason that one particular outcome rather than another manifests in our lives—a reason having nothing whatsoever to do with our worthiness or the worthiness of our request—it would end our seemingly endless and far too often ruthless drive to please God so that He will answer our prayers. As well, it would launch a worldwide effort to discover what that reason is.
Why do hoped-for events or conditions manifest in our lives if it's not God's "mood" that determines whether our wishes are granted? How do miracles happen? What makes dreams come true? And what is at cause when they do not?
If humans thought that God does not grant or deny the prayers of anyone, but that God has simply and lovingly put into place a process for manifestation that does not rely on us being in God's "good graces" or our request being "good for us," many humans would no doubt stop praying.
What would be the point of it, they might think, if asking God for what we want and need is not a way to produce it? And so this would be a second reason humanity would put an end to Supplication Theology, replacing it with ApplicationTheology—applying the power of God in our lives, rather than supplicating for it to be applied in our lives.
If our species decided en masse that God does not personally grant or deny prayers, but, rather, has given all of us a mechanism by which all of our desires may be made manifest, religions themselves would be dramatically affected. Some might even disappear. Those that remained would see their missions significantly altered. They would still present themselves as pathways to peace, joy, and paradise, but they would provide insight into how such experiences may be called forth rather than called for. (The latter is a request, the former is a requisition. There is a huge difference.)
Yet if prayers of supplication were to disappear, something would have to come along to replace them as a tool with which to generate hoped-for results as humans faced the day-to-day challenges of life on the earth. And something would come along.
The truth.
God has been telling us from the very beginning, and it is becoming more clear to us every day, that humanity's Ancient Cultural Story about God personally granting or denying the prayers of individual human beings is plainly and simply inaccurate.
It is okay now to remove this ancient teaching from our current story, and to stop telling this to ourselves and to our children.
God's role in our lives need not be reduced, however. Indeed, it would be well to increase it. Yet if God does not personally say "yes" or "no" to our prayers, why bother increasing God's role in our lives?
Because it is God's power, not God's disposition that produces the manifestation of a human being's desires.
That sentence is important enough to qualify as one to be highlighted.
It is God's power, not God's disposition, that produces the manifestation of a human being's desires.
What this means is that it is not whether we are in God's favor, or whether or not God thinks that granting a particular request would be "good" for us, that determines the outcome of our prayer. It is not God's mood, it is God's love which produces the astonishing circumstance of all of our prayers being granted all of the time.
The problem is not that God sometimes says yes and sometimes says no to our prayers, the problem is that we don't know what "prayer" is.
If someone had told us when we were little children what prayer is, we would find that all of our prayers are answered all the time.
Prayer is an application, not a supplication . . . and most of us think it is the other way around.
Prayer is nothing more than God's energy, focused. Of course, if you don't believe in God, it could be psychologically more difficult to focus God's energy. That is why it was said earlier that you may want to make God more a part of your life—even as you make prayer, in the old style of supplication, less.
God's energy is not made available to us only under certain conditions (as when God agrees with our prayer, or when we are in God's "good graces"). God's energy lives in us, as us, and manifests through us every hour of every day, whether we know it or not—and whether we want it to or not.
We don't have any choice about this, because God's energy—which is the power behind creation—is not turn-on-able and turn-off-able. It is always on, every single moment. It is, in fact, Who We Are.
We are, each of us, a manifestation of God's energy, and how we use the energy that we are determines how we experience the life that we live.
All of this will begin to come together if we continue to revisit this statement: Life itself is nothing more than energy, vibrating at particular and various frequencies. Energy vibrating at certain frequencies produces physical manifestations in the form of objects, situations, circumstances, and events. This occurs because energy attracts energy. Energy impacts upon energy. Two energies produce a third energy. And so it goes, throughout all of life.
Remember always . . .
We are a manifestation of God's energy, and how we use the energy that we are determines how we experience the life that we live.
Let me offer here what I explained in a passage from the book Happier Than God. The attracting aspect of energy responds not only to what we desire, but also to what we fear. Not only to what we wish to draw to us, but also to what we wish to push away. Not only to what we consciously choose, but also to what we unconsciously select.
"Selecting" from what my friend Deepak Chopra calls "the Field of Infinite Possibilities" is a delicate procedure. It is a matter of what we focus on, whether we want to or not, whether we do it consciously or not.
For instance, if your mind is focused on doubling your income within the next year, but if you have a later thought, the next hour or the next day, that it will be almost impossible for you to do this—if you say to yourself, "Oh, come on, be practical! Pick a goal that you can at least reach"—then you have selected the latest idea, whether you originally wanted to or not, because the switch on your power is always ON; personal creation is always working.
It not only works with your most recent thought or idea, but also with the one to which you give the most frequency and focus and emotional energy.
This explains why some people who seek to use the so-called Law of Attraction or traditional forms of prayer to get something they desperately want often meet up with what they call failure. Then they say, "See? This stuff doesn't work!" Actually, the process is working perfectly. If you experience yourself wanting something desperately, and if you keep saying to yourself I want that!, you are announcing to the universe that you do not now have it.
(Unless you are simply using the word "want" as a figure of speech. Most people are not. When most people say that they "want" something, they are very clear that it is because they experience that they do not now have it.)
As long as you hold such a thought, you cannot have it, because you cannot experience on the one hand what you are confirming on the other that you do not.
To use one example, the statement, "I want more money" may not draw money to you, but may actually push it away.
This is because the universe has only one response in its vocabulary: "Yes."
It responds to your energy. It listens most of all to what you are feeling.
If you constantly say, "I want more money!",  God will say, "Yes, you do!" If you think, "I want more love in my life!",  God will say "Yes, you do!"
The universe "feels your energy" around the question of money or love, or anything else for that matter, and if it is a feeling of lack, this is what the universe will respond to. And it will produce more of that. The universe is a big copying machine. It duplicates what's put into it.
We are talking about power here. We are talking about the power of prayer. But prayer is more than simply what we ask for. Prayer is our every thought, word, and deed. In fact, asking for something is actually the weakest path toward getting it, because asking for something is an affirmation that you do not now have it.
Putting all this another way, your energy has the power of a magnet. Remember that even feeling (actually, especially feeling) is energy, and in the matter of energy, Like Attracts Like.
The idea is to step into the application of the power of God, not a supplication to God that the power be used. God's invitation is to utilize the confirmative power of prayer. How? How is this done? Well, here's an example: "Thank you God for sending me my perfect mate." Here's another example: "All the money I need is coming to me now." And here's my favorite prayer: "Thank you, God, for helping me to understand that this problem has already been solved for me."
This shift from supplication to application can be miraculous. These are not affirmations. These are confirmations. There is a huge difference. An affirmation seeks to produce an outcome or an experience. A confirmation announces that the outcome has already been produced.
On the very day that I was putting together this chapter I received the following email in my box in response to an article I had written on this subject.
"Dear Neale," the letter said, "I have a difficult time believing that God/my soul is so literal regarding 'wanting.' Doesn't God/ my soul know what I really mean/intend? God bless, Gerry."
I wrote back:
Dear Gerry . . . It is not a question of God, or your soul, being so "literal" regarding "wanting." It is a question of how the Mechanism of Creation works. This is a mechanism we are talking about here, not a Being in the sky who takes you literally or does not. This is a machine that runs based on the fuel that is put into it. It is a copying machine, and it has no preference as to what it duplicates. Nor does it try to interpret what its owner wants to make copies of. It simply duplicates the energy that is put into it. In this sense, it is like a computer. You've heard this acronym, I'm sure: GIGO. That stands for: Garbage In, Garbage Out.
One of the great misunderstandings that humans hold about God is that God has a preference in the matter of how life is experienced by each of us. God loves us, for sure, but God has no such preference—any more than you have a preference as to whether your children pay "tag" or "hide-and-seek" when they go out to the backyard. All you want them to know is that you are there if they need you. And so it is with God.
There are seven billion sentient beings on this planet—and this planet is one of seventy trillion-billion planets in the cosmos. To functionalize this breathtakingly expansive life God has put into place a spectacular apparatus, and its workings have nothing to do with Deity's personal preference. They have to do with Deity's genius.
The genius of the system is that it is Pure Energy, reacting to Energy by reproducing in physical form what is put into it by all sentient beings in the form of their thoughts, words, and actions—which, in turn, are based on what humans call "feelings" . . . which, in turn, are simply other forms of energy.
Do you get the picture?
God does not answer some prayers and fail to answer others. God answers all prayers, sending to The Collective the Energy that duplicates what The Collective is thinking/saying/doing/feeling. God does so, as well, on an individual basis with each source of energy output. (That is, with every human being, and every sentient creature in the universe.) Is this quite remarkable? Yes. Is it the result of God's personal preference in the matter of what is manifest moment-to-moment in the cosmos? No.
In using God's Energy, the word "I" is the ignition key of creation. What follows the word "I" turns the key and starts the engine of manifestation.
Thus, when it "looks as if " Personal Creation is not working it is only because the Primal Energy has brought you what you inadvertently selected rather than what you thought you chose.
If the power were not always ON, if the process was not always working, you could have a single very positive thought about something and that outcome would be made manifest in your reality without fail. But the process works all the time, not just part of the time, and is fed by that which you feel most deeply, most consistently. So a single very positive thought in a whirlwind of not-so-positive ideas and projections is not likely to produce the desired result.
The trick is to stay positive in a sea of negativity. The trick is to know that the process is working even when it looks as if it is not. The trick is to "judge not by appearances." The trick is to stay in the space of gratitude for everyone outcome and experience, every circumstance and situation.
Gratitude eliminates negativity, disappointment, resentment, and anger. And when those emotions disappear, room is made for the energy of love for God, for life, and for yourself to reappear—now more fully than ever.
What a God we have! What a Deity is ours, to have created such a foolproof, magnificent, miraculous process, allowing each of us to announce and declare, express and fulfill, experience and become Who We Really Are.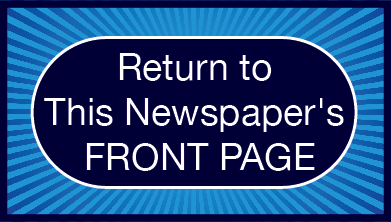 Please Note:
The mission of The Global Conversation website is to generate an ongoing sharing of thoughts, ideas, and opinions at this internet location in an interchange that we hope will produce an ongoing and expanding conversation ultimately generating wider benefit for our world. For this reason, links that draw people away from this site will be removed from our Comments Section, a process which may delay publication of your post. If you wish to include in your Comment the point of view of someone other than yourself, please feel free to report those views in full (and even reprint them) here.
Click here to acknowledge and remove this note: