Looking at Today's Reality:
WHAT IN THE WORLD ARE WE
DOING TO OURSELVES?
People, people, what are we doing to ourselves…? Has the time not yet come when we will rise up in gentleness and love, and yet with sweet and resolute determination, to say: Enough. Now that's just enough—?
Are the people in North Carolina really going to go along with this direct legislative assault on gays, lesbians, bisexual and transgender people?
How much more hatred can a civil society put into actual law and still call itself civilized? Do you know what the law, passed in a rush-rush session of the legislature in North Carolina, actually does?
It is not simply legislation that makes it illegal for lesbians, gays, and transgender people to use the public restroom of the gender with which they identify — and therefore with whom they feel the most comfortable. It goes much further than that. It actually prohibits local governments from passing non-discrimination laws that would protect persons of differing sexual orientation within their jurisdiction.
But wait. It doesn't even stop there. The so-called Public Facilities Privacy & Security Act bars all people, gay and straight, who are employed in North Carolina from suing any company that it feels has mistreated them — which until now they could do under a state anti-discrimination law that has been in place for 30 years. This little provision was snuck into the fine print of the more publicly debated "bathroom" legislation.
So now, if you live in North Carolina and feel you've been fired or mistreated because of your gender, your race, or your religion, you can't do anything about it in state courts using state law, thanks to this business-friendly, poor-people-unfriendly law. (You would now have to use Federal courts and Federal law — a far more complicated, expensive, time-consuming, and thus discouraging process for low-income plaintiffs with job and housing discrimination claims.)
Why are we doing this to ourselves? Have we not yet had enough?
And what is the Big Deal about the sexual orientation of people in public bathrooms? I need to tell you something. Thirty-five years ago I traveled on assignment for Project AIDSAT (Agency for International Development/Space Age Technologies), under the aegis of the State Department. I remember my first day in Ouagadougou, the capital of what is now known as Burkina Faso, but what was then called Upper Volta. The team members working with me who were stationed at the U.S. Embassy there chuckled when I went into the restroom and came out shocked. There were men and women in there. In the same restroom. (My surprise was that I simply hadn't expected it.)
That's right. The public bathrooms were unisex. And this was over 30 years ago. No one thought anything of it. There were no attacks by men against women (or vice-versa), I saw no unruly behaviors, I heard no inappropriate comments, I experienced no invasion of privacy. Everybody behaved like grown-ups, simply using a public convenience to perform a natural human function.
No one thought anything of it.
The government did not have to pass a Public Facilities Privacy and Security Act. But this, of course, was an "undeveloped" nation, not the sophisticated State of North Carolina in the advanced nation called the United States of America.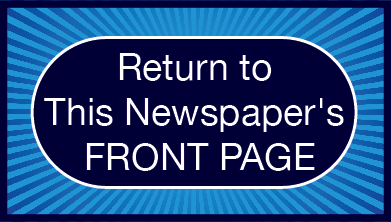 Please Note:
The mission of The Global Conversation website is to generate an ongoing sharing of thoughts, ideas, and opinions at this internet location in an interchange that we hope will produce an ongoing and expanding conversation ultimately generating wider benefit for our world. For this reason, links that draw people away from this site will be removed from our Comments Section, a process which may delay publication of your post. If you wish to include in your Comment the point of view of someone other than yourself, please feel free to report those views in full (and even reprint them) here.
Click here to acknowledge and remove this note: