Beasts of the southern wild
I have always been a huge fan of experiencing the artistic creations that spring from the passion of the most unexpected visionaries.  And how delighted I was find this powerfully raw and thought-provoking small-budget film directed by Benh Zeitlin – "Beasts of the Southern Wild."  The realness of the film is perfected through the unique choice of using "non-actors" to fulfill his innovative vision.
The movie is narrated by a gutsy and soulful six-year-old African American Cajun girl named Hushpuppy (Quvenzhané Wallis) who lives with her abrasive father Wink (Dwight Henry) in an isolated swampy bayou community in Louisiana called "The Bathtub," a place she proudly calls "the prettiest place on earth."
"Beasts of the Southern Wild" is a mystical and gritty journey that, upon the heels of Hurricane Katrina, touches upon some of the biggest challenges that our world is currently facing:  global warming, pollution, class warfare, poverty, and alcoholism.  The tiny but ferocious Hushpuppy contemplates her own importance and purpose in the world as an apocalyptic-like storm approaches and threatens their very survival, a storm for which she feels responsible for causing and imagines the "beasts" to be coming after her for.
Wink and Hushpuppy function within an unconventional and complicated parent/child relationship consisting of tough love, loyalty, confusion, physical abuse, and emotional breakthroughs.  Their characters wrestle between layers of independence and compassion and human survival and vulnerability.  As Hushpuppy's father battles his own life-threatening disease, he teaches her how to fend for herself against the harsh elements and expects her to be responsible for her own basic needs of food and shelter.  Hushpuppy, at the tender age of 6 years old, tries to make sense of the world, and in doing so, discovers the connectedness of all of life even amidst the brutal challenges placed upon her desolate community.   And this, of course, is the message underlying The New Spirituality, and, in particular, the CWG book, When Everything Changes, Change Everything.
"When it all goes quiet behind my eyes, I see everything that made me flying around in invisible pieces" – Hushpuppy
~ By Lisa McCormack
(If there is a book, movie, music CD, etc. that you would like to recommend to our worldwide audience, please submit it to our Managing Editor, Lisa McCormack, for possible publication in this space. Not all submissions can be published, due to the number of submissions and sometimes because of other content considerations, but all are encouraged. Send submissions to Lisa@TheGlobalConversation.com. Please label the topic: "Review")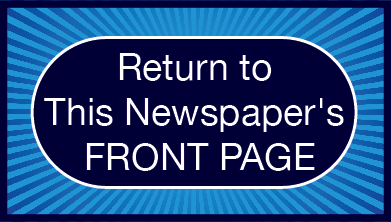 Please Note:
The mission of The Global Conversation website is to generate an ongoing sharing of thoughts, ideas, and opinions at this internet location in an interchange that we hope will produce an ongoing and expanding conversation ultimately generating wider benefit for our world. For this reason, links that draw people away from this site will be removed from our Comments Section, a process which may delay publication of your post. If you wish to include in your Comment the point of view of someone other than yourself, please feel free to report those views in full (and even reprint them) here.
Click here to acknowledge and remove this note: