Bring on the bliss
For those of you yearning to hear the internal whispers of your soul amidst the noisy chatter of an unruly mind…for those of you longing to experience the calm bliss of simply "being" when your experience of life at this moment feels like a never-ending cycle of "doing"…perhaps the soothing voice and gentle rhythms of Snatam Kaur is something you would be willing to make a regular part of your day.
The transcendent power and healing qualities of the devotional chants of Snatam Kaur have elevated it to become one of my most beloved choices in my musical collection.   Her songs combine a unique blend of ancient chants sung in Gurumukhi, the sacred language of the Sikhs, and English.
Snatam Kaur (whose name means universal, nucleus, and friend to all) uses her music to bridge diverse cultures, faiths, and traditions, and to promote peace and inner strength.  When asked what her definition of 'peace' is, she replied, "I feel peace is defined in each person's life in the moments of their greatest struggles and challenges. Peace is the ability to stay true to yourself, and in any situation find the light or find the way to grow and transform in that situation, while uplifting yourself and other people."
The purity and clarity of Snatam's voice radiates and her soft spiritual chants touch your soul.  Her albums "Anand," "Celebrate Peace," and "Grace" are just a few of my personal favorites.  You will quickly realize that understanding the language in some of the songs is not a necessary element to having a profound experience of bliss and peace, that her music transcends the confines of any one particular language, and that her universal message of oneness is one that is deeply felt.
The book When Everything Changes, Change Everything speaks to the importance of meditation, whether that be a sitting meditation, a walking meditation, or a "doing" meditation; that some form of meditation is "the single most important commitment of your entire life: a commitment to your soul, to be with your soul, to meet your soul, to hear and listen to and interact with your soul." 
If your attempts at meditation thus far have been unsuccessful, I invite you to consider incorporating the sacred mantras of Snatam Kaur as a gentle assistive tool to elevate your meditative experience to the next level.
I close now with the lyrics to one of Snatam's songs, "Long Time Sun," an old Irish blessing which is currently sung by thousands worldwide as a parting prayer in Kundalini yoga classes:
"May the Long Time Sun
Shine upon you
All love surround you
And the pure light within you
Guide your way on
Guide your way on."
You may read more about Snatam Kaur and purchase her music on her website:
(If there is a book, movie, music CD, etc. that you would like to recommend to our worldwide audience, please submit it to our Managing Editor, Lisa McCormack, for possible publication in this space. Not all submissions can be published, due to the number of submissions and sometimes because of other content considerations, but all are encouraged. Send submissions to Lisa@TheGlobalConversation.com. Please label the topic: "Review")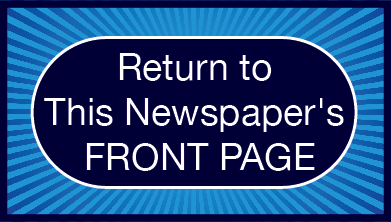 Please Note:
The mission of The Global Conversation website is to generate an ongoing sharing of thoughts, ideas, and opinions at this internet location in an interchange that we hope will produce an ongoing and expanding conversation ultimately generating wider benefit for our world. For this reason, links that draw people away from this site will be removed from our Comments Section, a process which may delay publication of your post. If you wish to include in your Comment the point of view of someone other than yourself, please feel free to report those views in full (and even reprint them) here.
Click here to acknowledge and remove this note: