Therein lies the rub…
Part of my early introduction into natural health came in my twenties when I found myself drawn to massage school. It was a magical time learning about natural health and healing. It was an opening to a world of alternative solutions and something I still love to practice to this very day. I mean who doesn't love a good massage? Yet massage is often overlooked as a serious health care choice or as a necessary part of preventative health care. Far too often we wait until we have pain to seek out the care and benefits massage provides. Massage is considered a luxury by most rather than an necessary form of maintaining wellness. This week we will take a closer look at massage and the reasons beyond why this feel good technology should be a part of your regular healthcare choices.
Massage Therapy – Is touch therapy right for you?
The power of touch can have miraculous effects, benefiting the very young to the very old. Whether you do light exercise or a serious athlete, a stay-at-home mom or an over-stressed executive, massage has the power to relax, heal, and help release tension stemming from our stress-filled lives. Though there are some serious health conditions massage is not appropriate for, the health benefits of this alternative therapy are many and may be just what the doctor ordered for you. (as always, check with your doctor/healthcare professional to be sure any course of care you undertake is right for you)
Research continues to show that a rubdown is even better for you than it feels. The health benefits of touch extend beyond simply soothing aches and pains. Of course, the stressed-out have known the anxiety-reducing pleasure of this procedure forever. Who doesn't immediately feel the 'ahhhhhh' associated when a pair of caring hands are applied to those tension filled shoulders which have somehow found their way up into your ears. Just 10 minutes with a pair of those 'hands-that-know-what-they're-doing' can reduce inflammation, which is one of the body's greatest enemies.
Most people these days understand that dis-ease is stress related, and perhaps nothing does more harm or ages us faster than high stress. While eliminating anxiety and pressure in our fast-paced lives may be challenging, massage can, without a doubt, help manage that stress associated with living our everyday lives.
Massage therapy not only provides relaxation and relief to muscle strain and fatigue, therapeutic massage improves overall health. There are many benefits to massage therapy, including physical, emotional, and physiological improvements the body receives as a result of being touched…it's good for the soul too!
Massage therapy has also become a lot more affordable in recent years as benefits have become widely known and made it more popular. There are so many well trained practitioners in the world, finding one is not difficult. The way to know whether you have found a good one is to notice how you feel during and after a massage. Be sure to communicate with your practitioner during your massage as a good one will want feedback from you about your experience to learn how to best serve your needs. A well trained therapist will have you feeling no pain in short order and that is the whole point.
From treating chronic diseases, neurological disorders, and injuries of all kinds, to alleviating the tensions of our all-to-often stressful lifestyles, being touched just makes sense. The emotional balance bodywork provides can often be just as vital and valuable as the more tangible physical benefits. Massage is supportive for healing grief and helpful in releasing stuck or old feelings. I have experienced it from both sides of the table; the gift of release that comes from being touched are many. Here are just some of the benefits:
The Benefits Of Massage
Alleviate pain and improve range of motion.
Decreased anxiety.
Enhanced sleep quality.
Greater energy and improved concentration.
Increased circulation.
Reduced fatigue.
Enhance immune system & lymph flow—the body's natural defense system.
Promotes digestion.
Decreases illness-related fatigue.
Calms aggressive behaviors.
Helps your immunity by increasing white blood cell counts.
Improves recovery after post-operative surgery.
Alleviates age-related disorders, sleep disorders, and many more emotional and physical problems.
Exercise and stretch weak, tight, or atrophied muscles.
Help athletes of any level prepare for, and recover from, strenuous workouts.
Improve the condition of the body's largest organ—the skin.
Increase joint flexibility.
Lessen depression and anxiety.
Promote tissue regeneration, reducing scar tissue and stretch marks.
Pumps oxygen and nutrients into tissues and vital organs, improving circulation.
Reduce spasms and cramping.
Release endorphins—amino acids the body's natural painkiller.
Relieve migraine pain.
Assist with shorter, easier labor for expectant mothers and reduce maternity hospital stays.
The list could go on and on…
There's no denying the power of bodywork. Regardless of the reasons you seek it out, therapeutic massage can be a powerful ally in your wellness cause. Getting a massage on a regular basis can do you a world of good; it's self-care that can play a vital part in how healthy you'll be. So what are you waiting for? Find a good massage therapist, teach them how to best serve your needs and enjoy the many benefits of massage regularly. Heck, I think I'll take my own pleasurable advice and therein lies the rub! – JR
(J.R. Westen, D.D. is a Holistic Health & Spiritual Counselor who has worked and presented side-by-side with Neale Donald Walsch for over a decade. He is passionate about helping individuals move beyond their emotional and spiritual challenges, transforming breakdowns into breakthroughs. His coaching provides practical wisdom and guidance that can be immediately incorporated to shift one's experience of life. As is true for most impactful teachers, J.R.'s own struggles and triumphs inspired him to find powerful ways of helping others. Sober since June 1, 1986, J.R.'s passion for helping individuals move through intense life challenges drove him to also specialize in Addiction and Grief Recovery. J.R. currently shares his gift of counseling & coaching with individuals from around the world through the Wellness Center, Simply Vibrant, located on Long Island N.Y.  In addition, he works with Escondido Sobering Services and serves on the Board of Directors for the Conversations with God Foundation. He can be contacted at JR@theglobalconversation.com, or to book an appointment, write support@simplyvibrant.com.)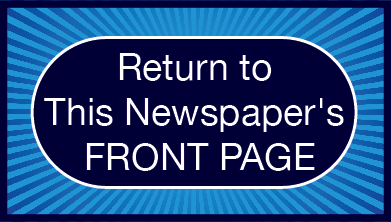 Please Note:
The mission of The Global Conversation website is to generate an ongoing sharing of thoughts, ideas, and opinions at this internet location in an interchange that we hope will produce an ongoing and expanding conversation ultimately generating wider benefit for our world. For this reason, links that draw people away from this site will be removed from our Comments Section, a process which may delay publication of your post. If you wish to include in your Comment the point of view of someone other than yourself, please feel free to report those views in full (and even reprint them) here.
Click here to acknowledge and remove this note: