The music never stopped
"Ours is not a better way…ours is merely another way."
This concept is one of the basic tenets of the "Conversations with God" material and the prominent underlying message in this poignant movie I recently had the pleasure of watching called "The Music Never Stopped."
Based on a true story, this film revolves around the relationship between an estranged father and son who use the gift of music to bridge the painful emotional and physical distance existing between them.  When Gabriel's overly strict father forbids him to attend a Grateful Dead concert in his teenage years, Gabriel runs away from his family home and becomes homeless.  20 years later, his parents learn that their son has a massive tumor growing in his brain which requires immediate surgery, and they are reunited once again to care for their son as he moves through this complicated and risky medical procedure.
The unfortunate consequence to this delicate surgery is damage to Gabriel's short-term memory, resulting in his inability to distinguish between the time period of the 1960s and today, and communication becomes frustrating and nearly impossible due to his almost catatonic state.
Determined to reconnect with his son and repair their fractured relationship, Gabriel's father, Henry, seeks the assistance of a renowned music therapist, whose research reveals that the key to unlocking Gabriel's mind lies within the notes and melodies of the beloved music from his youth:  The Grateful Dead, Bob Dylan, Steppenwolf, and the Beatles.  This new revelation invites Henry to overcome his sharp distaste for anything but classical music and venture into the world of classic rock-n-roll so that he may forge a new relationship with his son.
This film is compelling in that it demonstrates how adopting a new perspective can be transformational and healing.  Life is a never-ending process of change.  When we fear change and resist change, clinging tightly and begrudgingly to our thoughts and beliefs, as Henry did, we may very well find ourselves so stuck in "our way" that we miss the opportunity being presented to us in "another way."  Our relationships invite us to experience life in ways that gently, and sometimes boldly, challenge what we hold to be true by offering us an opportunity to see – or in Gabriel's father's case hear – things in an entirely new and different way.
I highly recommend and encourage you to consider adding this wonderfully original film to your next movie night!
"The Music Never Stopped" can be found on Netflix and is available on video from most movie rental sources.
(Lisa McCormack is the Managing Editor & Administrator of The Global Conversation.  She is also a member of the Spiritual Helper team at www.ChangingChange.net, a website offering emotional and spiritual support. To connect with Lisa, please e-mail her at Lisa@TheGlobalConversation.com.)
(If there is a book, movie, music CD, etc. that you would like to recommend to our worldwide audience, please submit it to our Managing Editor, Lisa McCormack, for possible publication in this space. Not all submissions can be published, due to the number of submissions and sometimes because of other content considerations, but all are encouraged. Send submissions to Lisa@TheGlobalConversation.com. Please label the topic: "Review")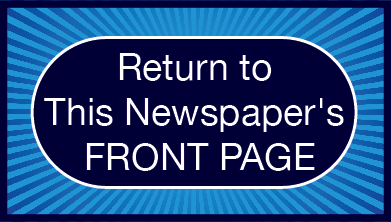 Please Note:
The mission of The Global Conversation website is to generate an ongoing sharing of thoughts, ideas, and opinions at this internet location in an interchange that we hope will produce an ongoing and expanding conversation ultimately generating wider benefit for our world. For this reason, links that draw people away from this site will be removed from our Comments Section, a process which may delay publication of your post. If you wish to include in your Comment the point of view of someone other than yourself, please feel free to report those views in full (and even reprint them) here.
Click here to acknowledge and remove this note: