Soul of Healing Affirmations
Chaos, noise, career demands, illness, violence, emotional pressures, and stress are all reminders to us.  They remind us of the importance of meditation in our lives, both physically and spiritually.  However, for many, meditating in what some might term the "typical way" does not come with ease and sometimes evolves into an experience of frustration and disappointment…and eventually giving up.
You are not alone.
For those of you who may be experiencing roadblocks in your meditation practice, or simply don't have the slightest idea where to begin, I am here to share with you one of my very favorite CDs:  "Soul of Healing Affirmations" by Deepak Chopra.
I purchased this CD a couple years ago because I was having trouble falling asleep.   I was searching for something to help relax my body and quiet my mind before going to bed, and this CD showed up in my life.
Utilizing the powerful process of affirmations, accompanied by soul-centered music, the tranquil voice of Deepak Chopra gently moves you through an A to Z guided journey — what Deepak calls an "A-Z Guide to Programming the Software of the Soul":
Acceptance
Bonding
Compassion
Divinity in Me
Empowerment
Fear
Giving
Higher Self
Intention
Judge not Today
Kindness
Love
Mindfulness
Nurturing
Opposition
Presence
Question
Relationship
Self Referral
Trust
Understanding
Vision
Wisdom
X Factor
Yes to Life
Zero
The good news is meditation does not come in only one flavor.  It does not have to be done in a candlelit room, with your legs crossed, eyes closed, for hours on end.  We can meditate through mindfulness or noticing the moment, through prayer, in a walking or moving meditation such as yoga, through chanting, or in silence.
As in all of life, there is no right or wrong way…only what works best for you.
Whether you are new to meditation and looking for a tool to assist you, or perhaps you desire a unique and enjoyable way to relax, or maybe you are seeking to deepen your spiritual awareness, I highly recommend adding the "Soul of Healing Affirmations" by Deepak Chopra to your meditation and life experience.
This CD can be purchased and downloaded on Amazon.com.
(Lisa McCormack is the Managing Editor & Administrator of The Global Conversation.  She is also a member of the Spiritual Helper team at www.ChangingChange.net, a website offering emotional and spiritual support. To connect with Lisa, please e-mail her at Lisa@TheGlobalConversation.com.)
(If there is a book, movie, music CD, etc. that you would like to recommend to our worldwide audience, please submit it to our Managing Editor, Lisa McCormack, for possible publication in this space. Not all submissions can be published, due to the number of submissions and sometimes because of other content considerations, but all are encouraged. Send submissions to Lisa@TheGlobalConversation.com. Please label the topic: "Review")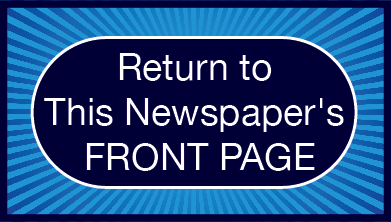 Please Note:
The mission of The Global Conversation website is to generate an ongoing sharing of thoughts, ideas, and opinions at this internet location in an interchange that we hope will produce an ongoing and expanding conversation ultimately generating wider benefit for our world. For this reason, links that draw people away from this site will be removed from our Comments Section, a process which may delay publication of your post. If you wish to include in your Comment the point of view of someone other than yourself, please feel free to report those views in full (and even reprint them) here.
Click here to acknowledge and remove this note: