Are we a Godless society?
We are not a Godless society–that would be impossible. God, as we call the source of which we come, is All, Everything.  Nothing would exist if there were not God/Source (whatever you call your personal belief system of our Creator).  Now, being given Free Will and CHOOSING to forget that we are complete Love because God/Source exists is quite another thing altogether.
"If a madman wants to kill innocent people, he will find a way.

Killers don't need guns to kill people.

Timothy McVeigh used fertilizer.

9/11 terrorists used box cutters and planes.

Nazis used cyanide gas.

Taking guns from innocent people will not protect innocent people.

The problem is NOT guns, it's the Godless in a society."
This quote comes from Facebook.  I've noticed a number of people posting this since the massacre this last week.  What is surprising to me is a lot of people are acting as if this massacre is the surprise.  We have had so many senseless public murders that I'm losing track of them all.  I know you are, too.   Yet each time one happens, we pretend it's the first time and are shocked it's happened.
We are not living in a world that is Godless, without God.  No, my friends, we are not.  It just appears that way because WE ARE THE ONES WHO HAVE FORGOTTEN WHO AND WHAT WE ARE.  Events like this are our opportunities to show ourselves who we really are.  This is where we get to show that we can love EVERYONE, including the shooter because we hold so much compassion in our hearts.
God created us with a veil so that we have forgotten what we really are, LOVE AND LIGHT.  We are here experiencing our pure spirituality as humans.  We are not humans having an occasional spiritual experience.  No, it's the opposite.  We are spiritual beings having a human experience; to feel what duality feels like.  Love/hate, clarity/confusion, black/white, etc.  Without this duality, we don't know what we are.  If you don't have a room with objects in it, you have nothing to show you what you are in relationship to anything.
I know you're thinking, crap, she's off on her "love and light" and "God" baloney again.  But keep your mind open, because it's things like this last week and the multiple other shootings and murders that we think are the problem.  The problem is us, our way of believing and thinking.
We watch the news over and over and wonder why we feel so exhausted.  We build brick walls around our heart and create grievances against the shooter.  Grieve, for sure, but then what are you going to do about your feelings?  Are you going to volunteer to help the mentally ill?  Are you going to volunteer at schools so those who feel ostracized are given attention?  Are you going to keep your stories that people who are bullies should be bullied by you? Are you going to keep your stories that you don't have time?  What about the story it's someone else's problem to solve for you?  Then you can create even more stories that those people are letting you down, too.  Do you choose to NOT hear the cries for help BEFORE it becomes a national crisis?  Do some soul searching and find out why you keep burying your head in the sand instead of stepping forward and doing something, anything.  Anything but complaining and creating more stories of why you can't.  Why can't you?  What is holding you back? I know who:  you.  You are holding YOU back from saving the world.  It takes all of us.  We all helped in this mess and we all need to stand up and do whatever it takes to make it better.
We are sitting around waiting for our creator to come save us, yet we NEVER LISTEN to the messages that are giving to us continually on how to solve the plight WE CREATED for OURSELVES.
We either don't believe in God because of all the negativity we believe is around us or we lament that God is not saving us.  Well, you can't be given free will and then say, "Nope, not this time, I don't want free will, I want you to take care of me.  However, when I think it's convenient, I want the free will back."  This is just another way of humans creating some bizarre story around God so they can say God is letting them down.  We are nuts.
Soon as you take that first breath of life, my dear ones, you got free will.  What you CHOOSE to do with that free will is how you either consciously or UN-consciously choose to live your life and show yourself and all others who you really, truly are.
Are you one who thinks someone else should protect you and take care of you?  Are you the one who offers to assist others without a story attached?  Can you actually really truly do something for another and NOT SAY "except" this or that?
No, we don't live in a world that is Godless or where God doesn't not listen to us. In fact, there are many beings who we are not aware of, other beings that are watching over us with much compassion, love and concern for us and our choices.  We can believe in the devil, but let's not believe there are beings concerned with our well-being.  That would be totally absurd. Only our old cultural stories are true, there is nothing we are missing or don't know.  Right.
Where we are stuck is in our fear.  I read and hear all this talk of how the shooter should still be alive so we can torture that person even more than they were tortured living in their own mind while there were here on earth.  Where is the compassion for how horrible his life must have been?  And where is the compassion for all you who would hate someone in so much more pain than you?  Can you not reach inside and if you feel this much pain?  Imagine how another would hurt so deeply to do something so horrendous. Yes, this is the story that I'm telling myself because I feel so deeply in my heart that as horrific as this is, this is the spot where you, personally, begin your path to open up your heart instead of building a thicker wall from your fear.
Can you honestly believe that God would not love this person who has done this terrible thing? Do you really think God would not have compassion knowing the complete story that we don't know? Why do you suppose you believe you can build that armor around your heart and then believe you could possibly understand the reasons why this occurred?  How do you come to your conclusions you understand a loving Creator when you identify with your hate and anger so much?  How can you open you heart to feel God's messages when you have this wall around your heart?
Do you really think the hell this person was living here on earth should be punishable by even more hell from God?  No.  I think the God I desire would have so much love for this person because the source of our creation knows all and understands much more than we do, the whys of all this, that there is redemption.  Our Creator has total understanding, love and compassion for this person.  This person does not deserve more anguish, and neither do you.
We are living behind a veil of forgetfulness of who we are.  And until you stop and face your fears and anger, you won't be conscious enough to be choosing to love.  You'll continue in your stories, justifications and grievances that you are right and everyone else who doesn't say they believe like you are wrong.  The evil is your ego.  Let go of that ego.  Open up to the possibility that our cultural story is wrong.  What you believe and how you justify your negative beliefs isn't really happening at all.  You are choosing hell on earth, my friends…you.
This is not for us to lament God is not saving us.  This is not about gun laws.  This is about YOUR CHOICES.  You want a better world?  Stop bringing all these negative thoughts with their stories to us.  Change your words to positive outcomes.  Believe there is love, because once you start looking, it starts growing. . .
I know these murders are horrific.  My heart just aches for us all.  But on the other hand, I see this as such an opportunity for us to open our hearts with love and change our story.  Change our story in such a way that it isn't about just the families of the children or the families of the shooter, but to include the shooter and include you, too, for all the pain and walls around your heart.
There will be many more senseless deaths in the years ahead unless we consciously change our story. . .and we can, person by person, sending love and light and prayers to all:
Prayer by St. Francis of Assisi:
Lord, Make me an instrument of they peace,
Where there is hatred, let me sow love;
Where there is injury; pardoned;
Where there is doubt, faith;
Where there is despair, hope;
Where there is darkness, light;
Where there is sadness, joy.
O Divine Master, grant I may not so much seek
To be consoled as to console,
To be understood as to understand,
To be loved as to love,
For it is in giving that we receive,
It is in pardoning that we are pardoned;
It is in dying to self that we are born to eternal life.
(Trisha lives in Tooele, Utah.  She is an avid reader, enjoys meditation and enjoys the walking on the desert trails in her area.  She writes several blogs. She gets a kick out of sharing what she is learning about why we are here and what and how we are creating together.)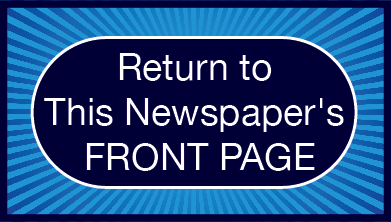 Please Note:
The mission of The Global Conversation website is to generate an ongoing sharing of thoughts, ideas, and opinions at this internet location in an interchange that we hope will produce an ongoing and expanding conversation ultimately generating wider benefit for our world. For this reason, links that draw people away from this site will be removed from our Comments Section, a process which may delay publication of your post. If you wish to include in your Comment the point of view of someone other than yourself, please feel free to report those views in full (and even reprint them) here.
Click here to acknowledge and remove this note: