Let's Talk Money
I am newly married and a few months in, and I'm loving the married life!  I haven't noticed much has changed, really, except for one thing – my husband and I are definitely not on the same wavelength when it comes to money.  We recently moved into a new house and now have the whole mortgage and budgeting thing going on, and I now see that we operate entirely differently when it comes to money: I am a go with the flow, trust that things will work out type of person who definitely does not enjoy making sacrifices, and he is a follow the budge to a "t" kind of a guy.  This has caused some tension between us, and I'm not sure what to do about it because I don't even like talking about money! I definitely don't want this to be a bigger problem though, or drive us apart, so I need some advice.
Kristi, Jacksonville
Hi Kristi,
Congrats on your marriage, and let me acknowledge you for bringing this issue to the light before it becomes a bigger problem.  You're right, money can definitely be difficult to talk about for a lot of people, and it happens to be the number one thing that couples fight about, and incidentally, one of the top reasons for divorce.  Let's avoid that, shall we?
So, what most people don't realize is that money is just energy, like everything else.  What we believe about it, how we think about it, speak of it, interact with it, etc., all contributes to our experience of it.  So the first place I'd like to direct you is to what your current idea of money is.  Do you believe money is bad, the root of all evil, limited, is earned in large quantities only by those who have either inherited it or work unGodly long hours and are miserable anyway?  Or do you believe that there is enough out there for everyone, that we are all deserving of large amounts of abundance of all kinds?  If you are unsure, a good place to look is what you heard a lot of growing up.  We were sponges as children and it was very easy to unconsciously inherit the beliefs about money that our parents had.  For example, if you saw your parents fighting and worrying about money all the time, you're likely to grow up feeling stressful about money, not wanting to talk about it, avoiding the topic altogether or fighting about it with your spouse, not to mention having the experience of not having a lot of it.
The good news is that a belief is just a thought you continue to think, and it is entirely possible to change that thought.  And that brings me to step 2: once you've acknowledged what your current beliefs/ideas about money are, decide whether or not they are serving you, and if you decide they aren't, choose a new belief you'd like to have about money, one that does serve you.  Next, begin creating new habits that are in alignment with this new belief.  For example, say you've chosen to believe that money is wonderful and there's enough to go around for everyone.  Some habits you may choose to adopt may be only saying good things about money and avoiding complaining about it, saying a prayer of thanks every time you pay a bill because you have the money to pay for such luxuries as heat and electricity or your cell phone, and you enjoy them all.  You could even start a dialogue with your husband about what his beliefs are about money, letting him know that although it's been a difficult topic for you to talk about in the past, you'd like to be able to talk about it together and find a place in your finances that you both can feel good about.
But I encourage you, Kristi, to start with yourself.  When you get into vibrational alignment with Who You Really Are in relation to any topic in life, it has a way of making everything come together without much effort on your part at all.  And everything I gave you above are great ways to come into alignment around money.  Look for what you appreciate about money, not what you dislike about it or feel helpless about.  Share what you do have with others lovingly and joyfully, now that's a wonderful way to feel and experience your own abundance.  Look for what is currently working for you around money and share that with your husband, giving him the space to share what works for him around it.  Marriage is definitely about being willing to love and grow with each other not just through the good times, but through the challenging ones.  And this could be a wonderful opportunity for the two of you to grow closer and more intimate in ways you haven't yet.
(Nova Wightman is a CWG Life Coach, as well as the owner and operator of Go Within Life Coaching, www.gowithincoaching.com, specializing in helping individuals blend their spirituality with their humanity in a way that makes life more enjoyable, easy, and fulfilling.  She can be reached at Nova@theglobalconversation.com. )
(If you would like a question considered for publication, please submit your request to: Advice@TheGlobalConversation.com, where our team is waiting to hear from you.)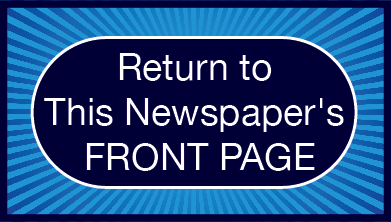 Please Note:
The mission of The Global Conversation website is to generate an ongoing sharing of thoughts, ideas, and opinions at this internet location in an interchange that we hope will produce an ongoing and expanding conversation ultimately generating wider benefit for our world. For this reason, links that draw people away from this site will be removed from our Comments Section, a process which may delay publication of your post. If you wish to include in your Comment the point of view of someone other than yourself, please feel free to report those views in full (and even reprint them) here.
Click here to acknowledge and remove this note: