How to keep a sense of Oneness with people we disagree with?
CWG says we are all one and it feels true to me at an intellectual level, but I have a hard time feeling one with people I disagree with, especially politicians. Sometimes they make me so mad! How can I keep the feeling of Oneness with them in spite of what they do? Thanks for your help … Mia
Dear Mia… Boy, do I know how you feel! There was a certain president here in the U.S. who spent eight years doing exactly the opposite of what I wanted. I spent tons of time trying to undo all the damage I thought he was doing because they were issues that were very important to me. I didn't feel our Oneness because I was carrying a lot of anger and resentment towards him. Looking back on it now, I realize I would have handled it much better if I'd stayed in my God-space through it all. Knowing, as CWG says, that God is always Joyful, Loving, Accepting, Blessing and Grateful, here's how that might have looked:
1. I could have chosen to stay Joyful in spite of the things he did that I vehemently disagreed with.
2. I could have chosen to feel Loving toward him, knowing that we are connected as part of the One.
3. I could have chosen to be Accepting of his actions without condemning them by working toward a different goal without resistance.
4. I could have chosen to Bless him, knowing he was doing what he thought was right and best, given his model of the world.
5. I could have chosen to feel Grateful for the contrast that his actions provided me, giving me the opportunity to define and refine myself.
So here is the challenge for both of us, Mia:  Can we disagree with someone's actions, yet stay consciously connected to them in a loving way? I believe we can, but it takes an ongoing mindful intention to do so. As you see in my model above, it all comes down to choice. It's up to us to be the peace we wish to see in the world.
Masters don't let anything shake them from their calm and sense of Unity because they trust that the Universe knows exactly what It is doing and It doesn't make mistakes. They set an example for all of us to work toward that will benefit not only the little "us" but also the big "Us". When we stay in our joy and peace regardless of outside events and others' actions, we stay vibrationally in alignment with all the good our Source has to offer, uplifting all of us.
Hope this helps, Mia!
(Annie Sims is the Global Director of CWG Advanced Programs, is a Conversations With God Coach and author/instructor of the CWG Online School. To connect with Annie, please email her at Annie@TheGlobalConversation.com
(If you would like a question considered for publication, please submit your request to:  Advice@TheGlobalConversation.com where our team is waiting to hear from you.)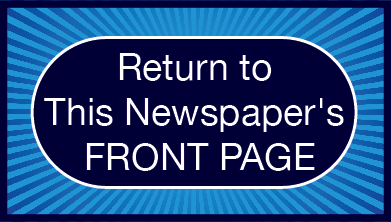 Please Note:
The mission of The Global Conversation website is to generate an ongoing sharing of thoughts, ideas, and opinions at this internet location in an interchange that we hope will produce an ongoing and expanding conversation ultimately generating wider benefit for our world. For this reason, links that draw people away from this site will be removed from our Comments Section, a process which may delay publication of your post. If you wish to include in your Comment the point of view of someone other than yourself, please feel free to report those views in full (and even reprint them) here.
Click here to acknowledge and remove this note: