A Blue Flower: Let Yourself Bloom
Once in a while, I come across a film that becomes more than simply an enjoyable experience, more than just an evening of pleasant entertainment, more than merely a way to spend a couple hours of my day.  Every so often I encounter a movie that is transformational.  And that is exactly the word I would use to describe "A Blue Flower," a personal documentary written, directed, and produced by Nils Taranger as his graduate thesis film for the University of Central Florida's Master of Fine Arts program in Digital Entrepreneurial Cinema.
Born with an indented chest, and subsequently experiencing rejection by his mother when he came out as being gay, Nils sets out on a spiritual quest to heal both his physical body and his emotional pain by searching for the one thing that he believed had the power and ability to cure him:  the Blue Flower, which was thought to have mystical healing powers.
This creative, candid, and honest documentary courageously invites you on Nils' journey as he travels far and wide, reaching out to members of the healing community — a lightworker, an alchemist, a Shaman, a Tantric yoga instructor, a spirit release treatment specialist, a "Course in Miracles" teacher, just to name a few — all in an effort to mend what he thought and believed to be broken or missing.
In his search for the blue flower, whose existence was said to be a myth, what Nils was allowed to discover is that what he was looking for, what he thought he was lacking, what he imagined to be impossible to find, did not exist somewhere outside of him; the healing was realized through a process of self-discovery, self-love, and a remembrance of his own magnificence and his own capacity to love…himself.
The underlying message in this film ties in perfectly to this excerpt from Conversations with God, Book 1:  "You must first see your Self as worthy before you can see another as worthy. You must first see your Self as blessed before you can see another as blessed. You must first know your Self to be holy before you can acknowledge holiness in another."
For information about where you can see or obtain a copy of the movie "A Blue Flower," visit this website:  A Blue Flower
(Lisa McCormack is the Managing Editor & Administrator of The Global Conversation.  She is also a member of the Spiritual Helper team at www.ChangingChange.net, a website offering emotional and spiritual support. To connect with Lisa, please e-mail her at Lisa@TheGlobalConversation.com.)
(If there is a book, movie, music CD, etc. that you would like to recommend to our worldwide audience, please submit it to our Managing Editor, Lisa McCormack, for possible publication in this space. Not all submissions can be published, due to the number of submissions and sometimes because of other content considerations, but all are encouraged. Send submissions to Lisa@TheGlobalConversation.com. Please label the topic: "Review")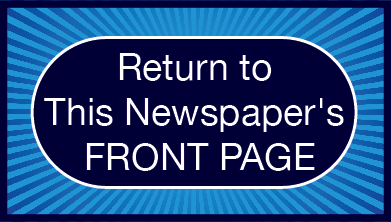 Please Note:
The mission of The Global Conversation website is to generate an ongoing sharing of thoughts, ideas, and opinions at this internet location in an interchange that we hope will produce an ongoing and expanding conversation ultimately generating wider benefit for our world. For this reason, links that draw people away from this site will be removed from our Comments Section, a process which may delay publication of your post. If you wish to include in your Comment the point of view of someone other than yourself, please feel free to report those views in full (and even reprint them) here.
Click here to acknowledge and remove this note: