Happily ever after?
"I, Tina, take you, Tony, to be my husband, to have and to hold from this day forward, for better or for worse, for richer, for poorer, in sickness and in health, to love and to cherish; from this day forward until death do us part." 
Couples around the world, thousands of them, on the threshold of entering into life partnerships with each other, commonly recite these traditional vows. And while there is nothing "wrong" with these particular words, or their meaning, I wonder how much thought or consideration is given to whether or not these declarations actually reflect the highest level of their commitment, the deepest expression of their love, and the clearest intent and very purpose for entering into the relationship to begin with.
I don't think I would be too far off the mark by making this perhaps bold statement: These same couples, thousands of them, have no idea why they are entering into their relationships to begin with, nor do they have any understanding of where they are going. The fallout is demonstrable and inarguable as we continue to witness growing numbers of painful divorces and separations – or, for that matter, perhaps even a larger number of people staying in relationships that either no longer serve them well or have become downright harmful. That is not to say that longevity is the sole indicator of the value or worthiness of a relationship.  We could probably all share an experience where in a fleeting relation with another we were provided us some of our most profound remembrances and realizations, demonstrating the idea that ALL relationships create a context within which we are given an opportunity to choose and decide Who We Really Are.
However, as our world gently transitions out of its Old Cultural Story and into its New Cultural Story, we are given another opportunity, perhaps an even grander opportunity, the opportunity to redefine and recreate our relationships with each other not only on a global scale — politically, socially, and economically — but individually, within our most intimate relations and interactions. This shift holds within it the gift of change and the awareness to create. And the most beneficial place to begin is, quite frankly, at the beginning.
This change is not always obvious or easy. We are constantly barraged with mind-numbing television programs which degrade the holiest of unions by exploiting brides who behave poorly or by aggrandizing extraordinarily decadent and over-the-top weddings or whom offer us the advice of "relationship experts" who tell us the way our relationships "should" be. As a result, for so many, more energy and thought is expended on the pomp and circumstance of the wedding event than is given to the actual commitment.
People spend more money on multi-tiered designer wedding cakes than they are able to practically afford in order to please their guests, a large majority of whom they don't even know. Women starve their bodies for weeks in an effort to fit into a wedding dress one size smaller than they naturally and comfortably fit into. We smash cake in each other's faces, we pollute ourselves with so much alcohol that we can barely even remember what took place, and we, as I earlier mentioned, allow the very first words that we utter as an expression of Who We Are to be something we cut-and-pasted from Google.
If we are going to change everything, and reconnect to the intended purpose for our relationships, where do we begin? What kind of an experience would a "ceremony of commitment" or a "declaration of unity" under The New Spirituality present itself as? What would a couple in love, being love, expressing love offer at the dawn of their relationship as a declaration and demonstration of a spiritual partnership that would exemplify the very reason they have chosen to unite in the first place?
Conversations with God, Book 1, Chapter 8, offers to us the following:
"If you both agree at a conscious level that the purpose of your relationship is to create an opportunity, not an obligation—an opportunity for growth, for full Self expression, for lifting your lives to their highest potential, for healing every false thought or small idea you ever had about you, and for ultimate reunion with God through the communion of your two souls—if you take that vow instead of the vows you've been taking—the relationship has begun on a very good note. It's gotten off on the right foot. That's a very good beginning."
What would you, from within the framework of your own understanding and your own experience, offer to someone who has come to you seeking a new definition and a new experience of "happily ever after"?
(Lisa McCormack is the Managing Editor & Administrator of The Global Conversation. She is also a member of the Spiritual Helper team at www.ChangingChange.net, a website offering emotional and spiritual support. To connect with Lisa, please e-mail her at Lisa@TheGlobalConversation.com.)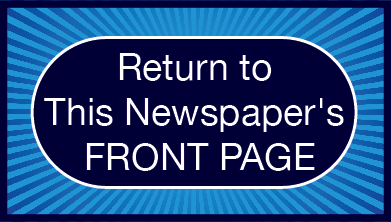 Please Note:
The mission of The Global Conversation website is to generate an ongoing sharing of thoughts, ideas, and opinions at this internet location in an interchange that we hope will produce an ongoing and expanding conversation ultimately generating wider benefit for our world. For this reason, links that draw people away from this site will be removed from our Comments Section, a process which may delay publication of your post. If you wish to include in your Comment the point of view of someone other than yourself, please feel free to report those views in full (and even reprint them) here.
Click here to acknowledge and remove this note: