ReConnect. ReMember. ReCreate.
Stark.  Gray.  Cold.  Inanimate.  Apathetic.
These are just a handful of words which describe the bleak environment inside the concrete walls of Fishkill Correctional Institute in New York, a space reserved for those in society whose behaviors have resulted in a loss of their personal freedom, and in some cases an irreversible sentence of a lifetime behind bars.  These particular individuals are the castaways, the unredeemable, the lost causes.  They are the uncompassionate, the unfeeling, the disconnected.  These are the men for whom society has given up all hope for, categorically labeling them as "impossible to rehabilitate."
Thankfully, Glorida Gilbert Stoga, in collaboration with veterinarian Dr. Thomas Lane, did not believe these blanket generalizations to be true and moved into action by creating a revolutionary program called "Puppies Behind Bars," providing these forsaken men an opportunity to experience what has been largely denied to them by society:  a second chance.
This organization places puppies with inmates in prison as part of a program to train these dogs to become guide dogs for returning injured service men and women, law enforcement officers who have been injured in the line of duty, and disabled children and adults.  The puppies spend 16 months with their assigned inmate, 24 hours a day, 7 days a week, where they are trained and cared for until the day the dogs are presented to their new family.
As difficult as it is for these men to say goodbye to these beautiful animals with whom they have developed strong bonds and unique relationships, they have each said that the opportunity they were given to connect to a side of themselves they have forgotten they had the capacity to experience is immeasurable.   By engaging in a relationship whose intended purpose and outcome is to help someone else, these inmates are discovering that their lives are not about them – at least not in the way they had so far imagined it to be.  And through the path of service and compassion, giving back to a world that perhaps they have thus far only taken from, they have been given the greatest opportunity to remember and to experience who they really are.
If a man who has done the unthinkable — perhaps even someone who has taken the life of another human being — can remember how to love and how to feel compassion again through the tiny life of a puppy, don't we ALL have the ability to begin again and to recreate ourselves anew in any given moment?
The other exciting aspect to this story is the fact that someone just like you, just like me, created this wonderful program simply from an idea, a thought.  And instead of burying it in a sea of doubts, fears, and apprehensions, she chose the action love sponsors and is changing the lives of thousands of people for the better by taking the first step.  I hope this story serves as an inspiration to you, as it did for me, to move into what's next.  Life really does begin "at the edge of your comfort zone, as the messages of Conversations with God advise us.  If you already thought you would succeed, if you were already guaranteed to "win," would you go for it?  Would you take the jump?
What then would you be allowed to know about who you really are and why you are really here?
Note:  The Conversations with God Foundation also sponsors a CwG Prison Outreach program in order to share the message of the Conversations with God books with people in jails and prisons, places of darkness where its light is most needed, empowering prisoners to spread the CwG message in their own facilities and to live this message so that they can effect change within their own sphere.  For more information about how you can be involved in this wonderful outreach, click here:
(Lisa McCormack is the Managing Editor & Administrator of The Global Conversation. She is also a member of the Spiritual Helper team at www.ChangingChange.net, a website offering emotional and spiritual support. To connect with Lisa, please e-mail her at Lisa@TheGlobalConversation.com.)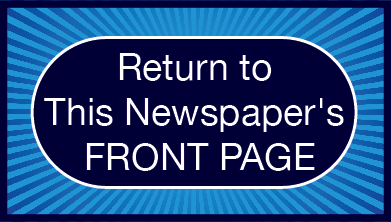 Please Note:
The mission of The Global Conversation website is to generate an ongoing sharing of thoughts, ideas, and opinions at this internet location in an interchange that we hope will produce an ongoing and expanding conversation ultimately generating wider benefit for our world. For this reason, links that draw people away from this site will be removed from our Comments Section, a process which may delay publication of your post. If you wish to include in your Comment the point of view of someone other than yourself, please feel free to report those views in full (and even reprint them) here.
Click here to acknowledge and remove this note: