What do I say to my kid about tragedy?
Until now, I've avoided writing here about the mass shootings, the bombing, the natural disasters, and other recent tragedies in the world. I thought I would leave them to those who know what to say better than I. Today, I am moved to speak.
Much, I am sure, like you, my heart breaks when I hear of disasters. As a person, who feels the Conversations with God concept We Are All One to my core, I experience the loss of life as if those people are my own neighbors, people I know, not as nameless or faceless strangers. I weep for the people who are hurt or killed, their families and for society at large.
I do not feel more or less devastated when the tragedy is man-made or natural because I do not value any life more than another. While I sometimes wish we would find positive ways to prevent the "senseless" or "preventable" ones; I don't think that changes their effect on society or their import. Times are tumultuous enough with all of the political and ideological unrest; another disaster, natural or otherwise, just seems like fuel on the fire of an already tense environment. Yet there will be those that want to capitalize on it for political or emotional points, who will make calls for banding together for the common good (a wonderful sentiment) but will forget those calls as soon as the dust settles and will be back to fighting again.
But how does all of this affect parenting? How does a person living in the New Spirituality handle discussions of tragedy in a home where children are present? I don't have any answers for you, sorry! But maybe my ideas will help you brainstorm how you can deal with it in your own family. Remember: There is no such thing as right and wrong.
Honestly, my ideas about this are evolving as my daughter gets older. When she was very small (as in, a baby and couldn't understand anything!) I thought I would always be honest with her – don't sugarcoat, show her the world as it is, teach her how to process it – so that she will be equipped to handle it without being derailed.
Then as her personality became apparent my thoughts changed. She is very loving, sensitive and takes things seriously; she internalizes external events more than I would hope for her. So I backed off, became more protective of her knowledge and began to show her the selective truth about tragedy. Shielding her from the more gruesome, gory details, and in some cases (the Newtown Shootings, specifically) not telling her about them at all until days later. But recently, as she is becoming, simultaneously, more self-aware and more conscious of world events I am having a harder time insulating her completely.
I'm not surprised by change; I expect that, what I am surprised by is how difficult it is to walk the tight rope of information-giving. Do you have this same challenge with your child? Children are inquisitive and they want to know what is going on in the world around them; yet they also want to feel safe and sheltered.
My fear…I admit it even though I know Love is all there is, I still experience fear from time to time…my fear or trepidation is that it is all so confusing for adults, how are children going to process it? And what can we, as parents, do to help them? There is a wonderful quote by Mr. Rogers about finding the helpers in times of tragedy to help children focus on the positive. There is probably merit in that, but how can we further help our children to assuage their feelings of insecurity after something bad happens?
I don't know. My daughter slept with us last night due to the storms that came through Missouri after she heard a little bit about the Oklahoma tornado. She just could not sleep otherwise. I guess in that moment, she felt insecure alone. After the Boston bombings – we tried to insulate her as much as possible but you would have had to go "radio silent" for 3 weeks to have avoided all discussions – she questioned me constantly in public places about how you would know if someone had a bomb. I did everything I could to reassure her that while we never know what will happen next mommy will always protect her to the best of my ability.
We talk a lot about how life is unexpected and that We create our own reality means, not that we can control what happens around us, but that we can control how we live in, how we interpret, and how we let events affect us. I don't know that I am doing it "right" for her, only time will tell. All I know is that I am answering her every question with love and as much honesty as I can. I hold her tight and I try to calm her fears. I spend my days trying to fill her life with exploration, beauty, light, nature and connection to others. The rest, how she interprets the world internally, is up to her, as it is with every human being!
My wish today is for peace and healing to come to those in Oklahoma. That people there feel the light and love of us all as they go through these next few days.
Namaste…Emily
(Emily A. Filmore is the Creative Co-Director of www.cwgforparents.com. She is also the author/illustrator of the "With My Child" Series of books about bonding with your child through everyday activities.  Her books are available at www.withmychildseries.com. To contact Emily, please email her at Emily@cwgforparents.com.)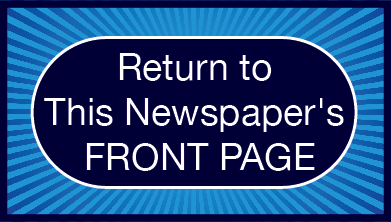 Please Note:
The mission of The Global Conversation website is to generate an ongoing sharing of thoughts, ideas, and opinions at this internet location in an interchange that we hope will produce an ongoing and expanding conversation ultimately generating wider benefit for our world. For this reason, links that draw people away from this site will be removed from our Comments Section, a process which may delay publication of your post. If you wish to include in your Comment the point of view of someone other than yourself, please feel free to report those views in full (and even reprint them) here.
Click here to acknowledge and remove this note: