YOU CAN OFFER HELP RIGHT NOW
TO DEVASTED OKLAHOMANS
We began here in our column last week a three-part series of New Analysis articles on the fact that we are doing little to address the cause of violence in our world, and looking at some of the tools our global society might use with which to do so.
That series was scheduled to continue in this entry, but I am going to take the liberty of interrupting the series with my present post, because it seems in appropriate for me to simply continue in that vein here without a single mention of the horrific events in Oklahoma. I cannot — and we cannot — ignore what has happened there and just move on with our lives without at least asking how the concepts of the New Spirituality apply in this situation, and where those of us who were not immediately affected by it may fit into all of this.
The first principle of The New Spirituality, as most readers here know, is: We Are All One. If this is true (and it is), then what occurred in Moore, Oklahoma (a near suburb of Oklahoma City) is part of all of our lives. If we are practicing The New Spirituality then, we will be immediately looking for ways to help that part of Ourselves that has been impacted or hurt by the huge level EF5 tornado that hit there.
Alia E. Dastagir, staff writer for USAToday, has offered a terrific rundown of ways in which people can do that immediately. Her story can be found here:
Here, from her story, is a list of helping opportunities. I hope and trust that you will respond with an open heart as soon and as hugely as you can.
The American Red Cross has several shelters open in Oklahoma and Red Cross Emergency Response Vehicles have begun delivering hot meals throughout the affected areas. The Red Cross is also working to link loved ones in Moore who are OK through a website called Safe and Well. Text REDCROSS to 90999 to give $10 to American Red Cross Disaster Relief, donate online or by phone at 1-800-RED CROSS.
The Salvation Army is activating disaster response teams and mobile feeding units to help residents and rescuers in Moore, as well as in other locations in the Plains and the Midwest that were impacted by tornadoes. Donate online or text STORM to 80888 to contribute $10 to the Salvation Army's relief efforts or make a donation by phone at 1-800-SAL-ARMY. If you're sending a check make sure you put the words "Oklahoma Tornado Relief" on the check, and mail it to: The Salvation Army, P.O. Box 12600, Oklahoma City, OK 73157.
AmeriCares has a disaster relief team working with first responders and local health care organizations on the ground in hard-hit Oklahoma City suburbs. Shipments of water, medicines and emergency aid have been sent, with more shipments underway. You can help by donating through the AmeriCares website or by phone at 1-800-486-HELP. Text LIVE to 25383 to make a $10 donation. You can also mail a check or money order to: AmeriCares, 88 Hamilton Ave., Stamford, CT 06902.
Operation USA announced it's providing emergency aid where needed to community-based health organizations across Oklahoma. Donate online, by phone at 1-800-678-7255, or by check made out to Operation USA, 7421 Beverly Blvd., PH, Los Angeles, CA 90036. You can also donate $10 by texting AID to 50555. Corporate donations of bulk quantities of disaster-appropriate supplies are also being requested.
Oklahoma Baptist Disaster Relief says it has deployed at least 80 volunteers to respond to severe weather in Oklahoma. Those interested in helping can make a tax-deductible donation to the BGCO's Disaster Relief ministry online or call (405) 942-3800. You may also send checks to: BGCO Attn: Disaster Relief 3800 N. May Ave. Oklahoma City, OK 73112.
Feed the Children, which is headquartered in Oklahoma City, has transported bottled water and food to the impacted area. The organization is accepting diapers, canned goods, non-perishable food, snack items, water, sports drinks, and cash donations. Text "Disaster" to 80888 to make a $10 donation. After receiving a confirmation message you must type "yes" to complete the donation. Cash and corporate donations can be made online or by phone at 1-800-627-4556.
Samaritan's Purse, which provided relief to residents of Moore after the devastating tornado in 1999, deployed two Disaster Relief Units from their North Carolina headquarters before dawn on Tuesday. One will be based in Moore, and the other in Shawnee. Samaritan's Purse is looking for volunteers to help with the relief effort. You can donate online or by phone at 1-800-528-1980. To give by mail, please send donations to: Samaritan's Purse, P.O. Box 3000, Boone, NC 28607-3000.
Save the Children is mobilizing staff to provide support, relief and recovery services to communities and families in Oklahoma. The organization is prepared to deploy their Child Friendly Space kits in shelters, creating safe play areas for kids. They are also ready to deploy infant and toddler hygiene materials to support young children displaced from their homes. Text TWISTER to 20222 to donate $10 to Save the Children and help the response effort. You can donate online or call 1-800-728-3843.
Operation Blessing International, a Virginia-based humanitarian group, is deploying to Moore, after working on tornado relief in Granbury, Texas, following last week's storm there. A caravan of OBI emergency equipment was sent to Moore, including a construction unit, mobile command center, trucks full of tools and supplies, and a team of construction foremen. You can donate to the group online or donate by phone at 1-800-730-2537.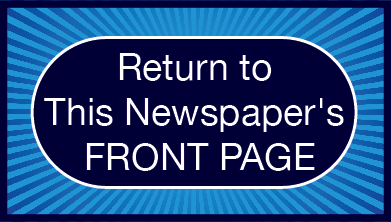 Please Note:
The mission of The Global Conversation website is to generate an ongoing sharing of thoughts, ideas, and opinions at this internet location in an interchange that we hope will produce an ongoing and expanding conversation ultimately generating wider benefit for our world. For this reason, links that draw people away from this site will be removed from our Comments Section, a process which may delay publication of your post. If you wish to include in your Comment the point of view of someone other than yourself, please feel free to report those views in full (and even reprint them) here.
Click here to acknowledge and remove this note: